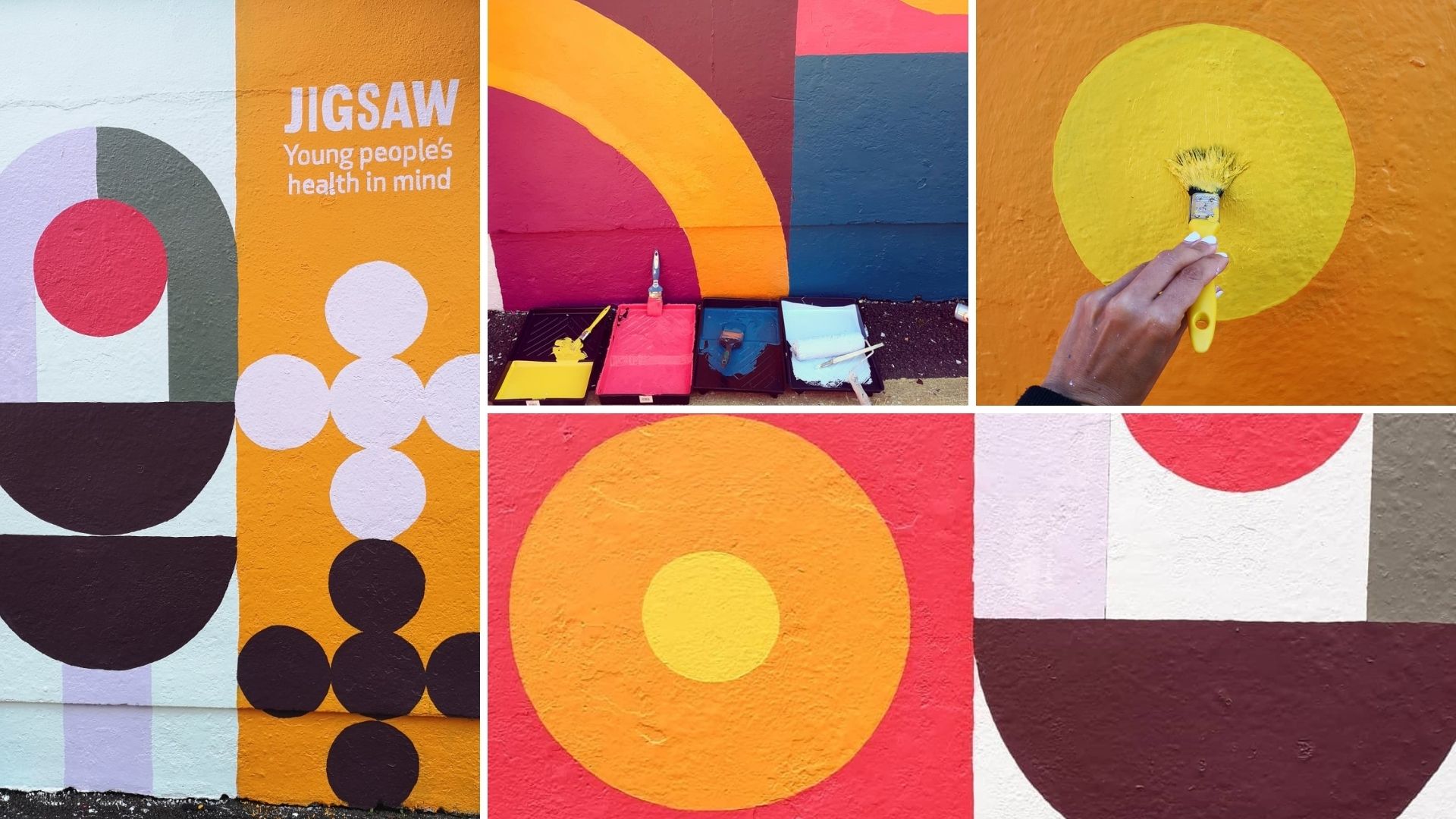 Mural created by Jigsaw Cork YAP Volunteers on Grattan Street Cork.
Jigsaw Cork is the Cork base for the National Centre for Youth Mental Health.
Jigsaw's work is informed and driven by a group of 16 – 25 year old volunteers called our Youth Advisory Panel (YAP), who keep Jigsaw real, tell the organisation the issues facing young people and guide them to be relevant and accessible to all young people. During the pandemic, Jigsaw's YAP became social media mega stars, populating Instagram, Tik Tok and Snap-chat with videos to support young people to care for themselves during these unprecedented times.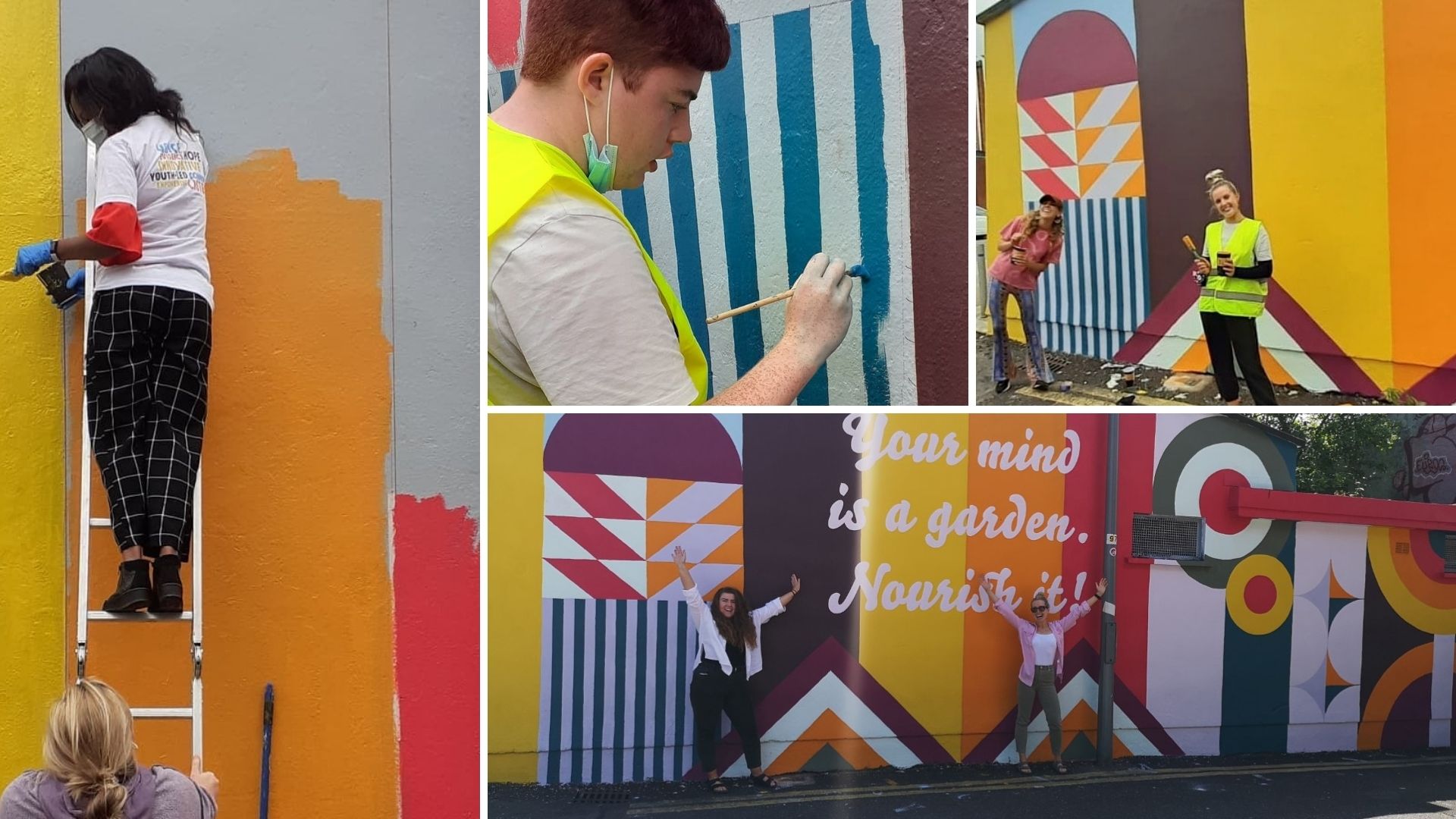 Christmas 2020, Jigsaw Cork's YAP decided to go big and started a process of developing a street art project, one that would provide inspiration to the whole city of Cork. Cork City Council, the Lord Mayor and City Centre and Community Arts departments offered support and provided Jigsaw with a building on Grattan Street and connected Jigsaw with the renowned Street Artist, Deirdre Breen, who helped to facilitate this project.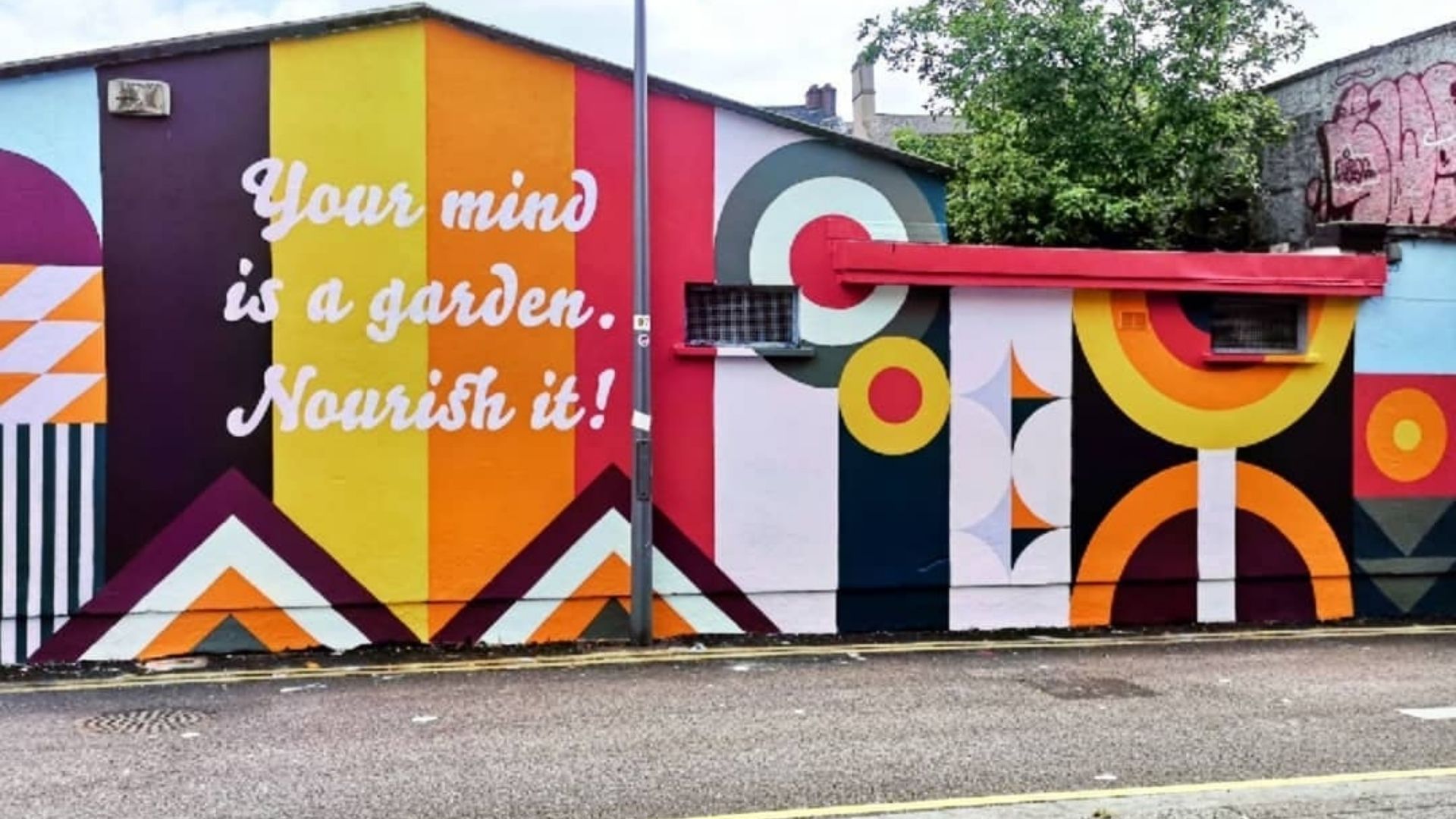 Pat McDonnell Paints were proud to sponsor the materials for this project and help to amplify their beautiful message across the nation to remember that;
"Your mind is a garden. Nourish it!!"
The Cork city and county Jigsaw hub is one of the largest in the country, but in each and every hub, Jigsaw support young people to voice their concerns and find solutions. In Cork city, Jigsaw deliver a range of vital one to one services to support young people aged 12 - 25 to navigate their mental health. They also provide high quality, evidence driven programmes across schools, community organisations and with statutory partners.
Throughout the Covid 19 pandemic, the team of clinicians in Jigsaw Cork have provided 3,125 individual appointments to young people from all over the city and county on issues ranging from anxiety to low mood, social isolation and relationships in schools, at home and with friends. This service is free and anyone can refer a young person into Jigsaw.
Jigsaw have also worked with schools, sports clubs, community organisations and statutory agencies to ensure that young people's mental health needs are acknowledged and understood and that these "One Good Adults" know where to go for help to support their young people.
Jigsaw's Mural is supported by material sponsorship by Pat McDonnell Paints.