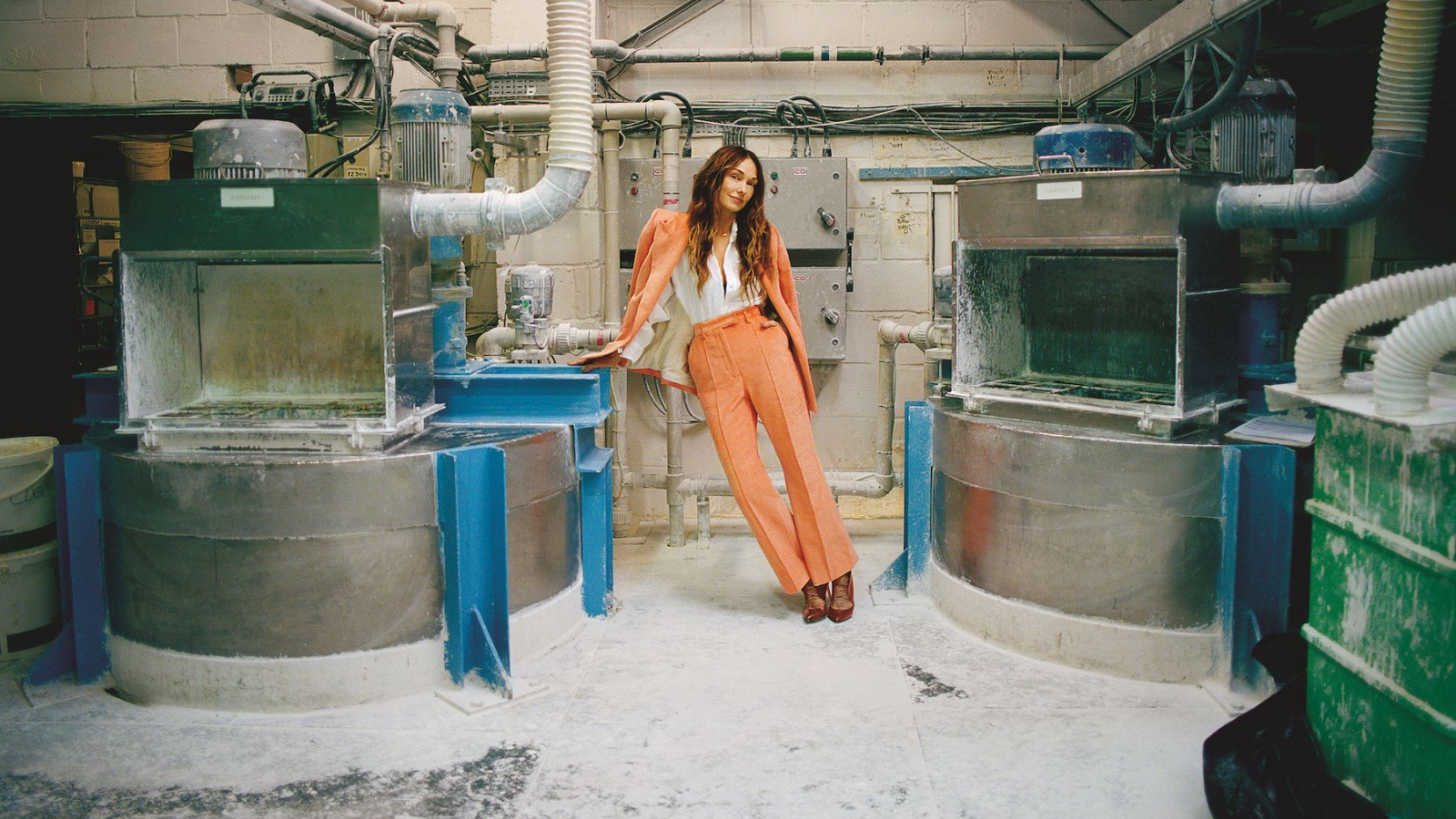 In March 2021 Farrow & Ball launched a new collection of eight colours, The California Collection, developed by designer Kelly Wearstler.
Internationally recognised designer, Kelly Wearstler, curates a multi-layered sensory experience in every space by juxtaposing colour and form. Wearstler is known for pushing boundaries and challenges the rules, while equally honouring history, location and architecture.
This collection was initially available for purchase exclusively through select channels, including Farrow & Ball showrooms and a limited number of stockists in North America. We are delighted to announce, that Farrow and Ball's California Collection is now available for purchase through Pat McDonnell Paints stores nationwide.
Available in Estate Emulsion, Modern Emulsion, Estate Eggshell and Modern Eggshell, The California Collection is a fresh and effortlessly versatile palette of 8 sun-soaked colours created by Kelly Wearstler and handcrafted by Farrow & Ball.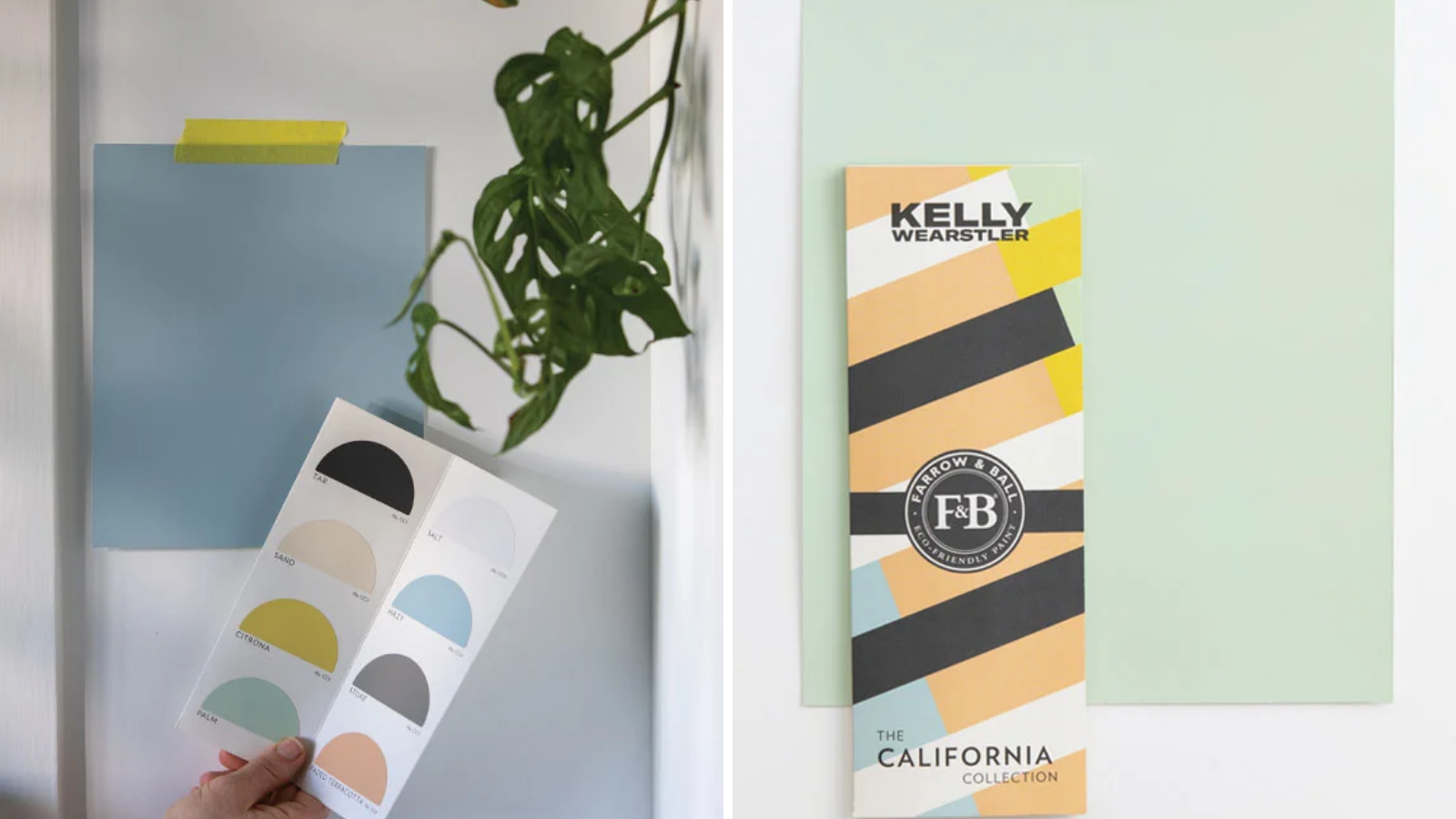 Salt – A bright, crisp white is reminiscent of the salty air ushered in by the Pacific Ocean and the delicate crystalline layer it leaves behind.
Cleaner than All White & Brighter Wevet, Salt is an easy white to use and good for cleaner and cooler colours. This colour works well with Skylight, Mole's Breath, Middleton Pint and Stiffkey Blue.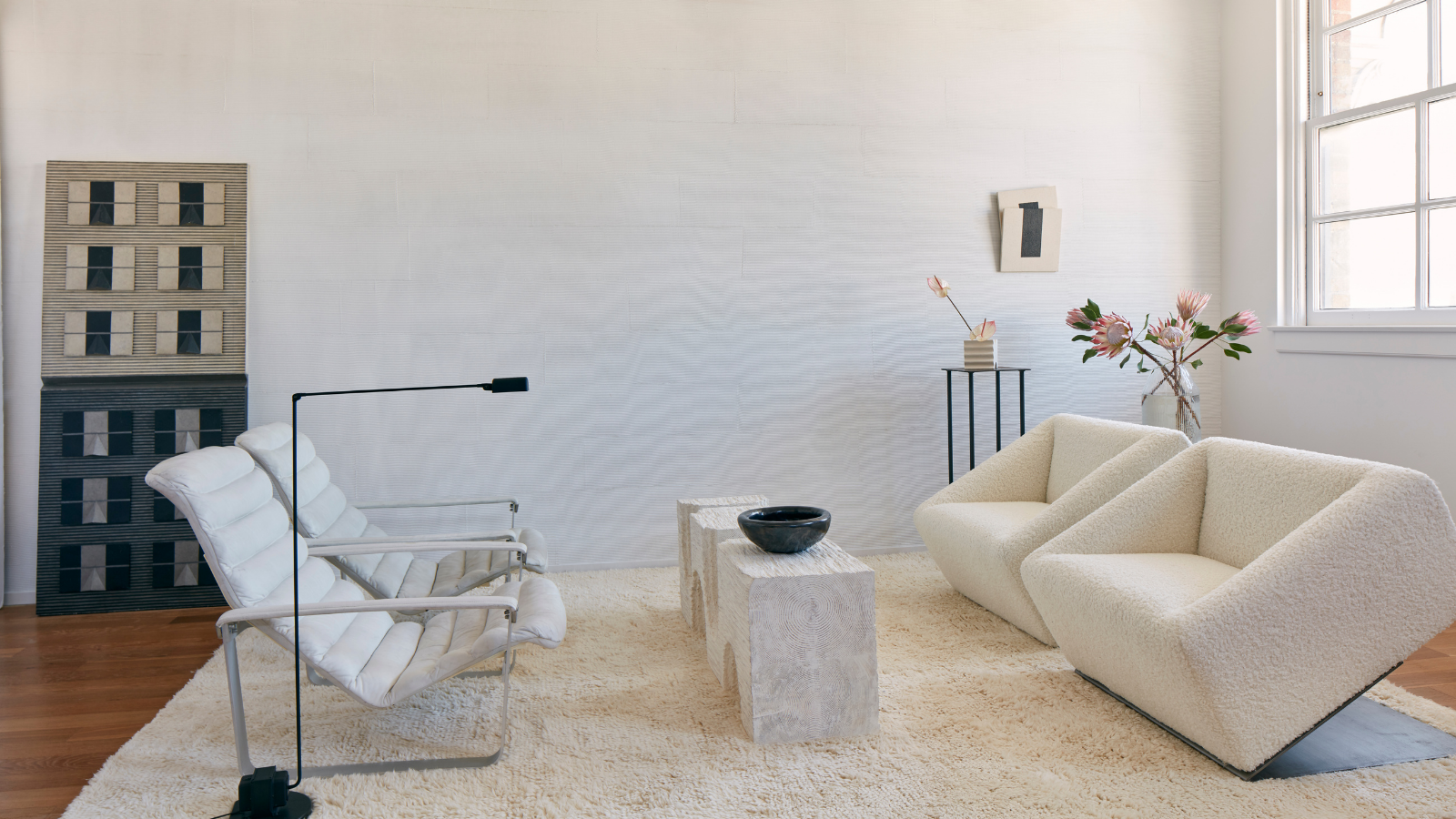 Palm – This fresh green is a love letter to the iconic palms that dot the LA skyline. It has a desaturated quality, as if always being seen in the clear bright light characteristic of California.
A clean, bright 'mint' green that would be a wonderful choice for a bathroom, Palm teams well with clean whites such as Wevet and All White.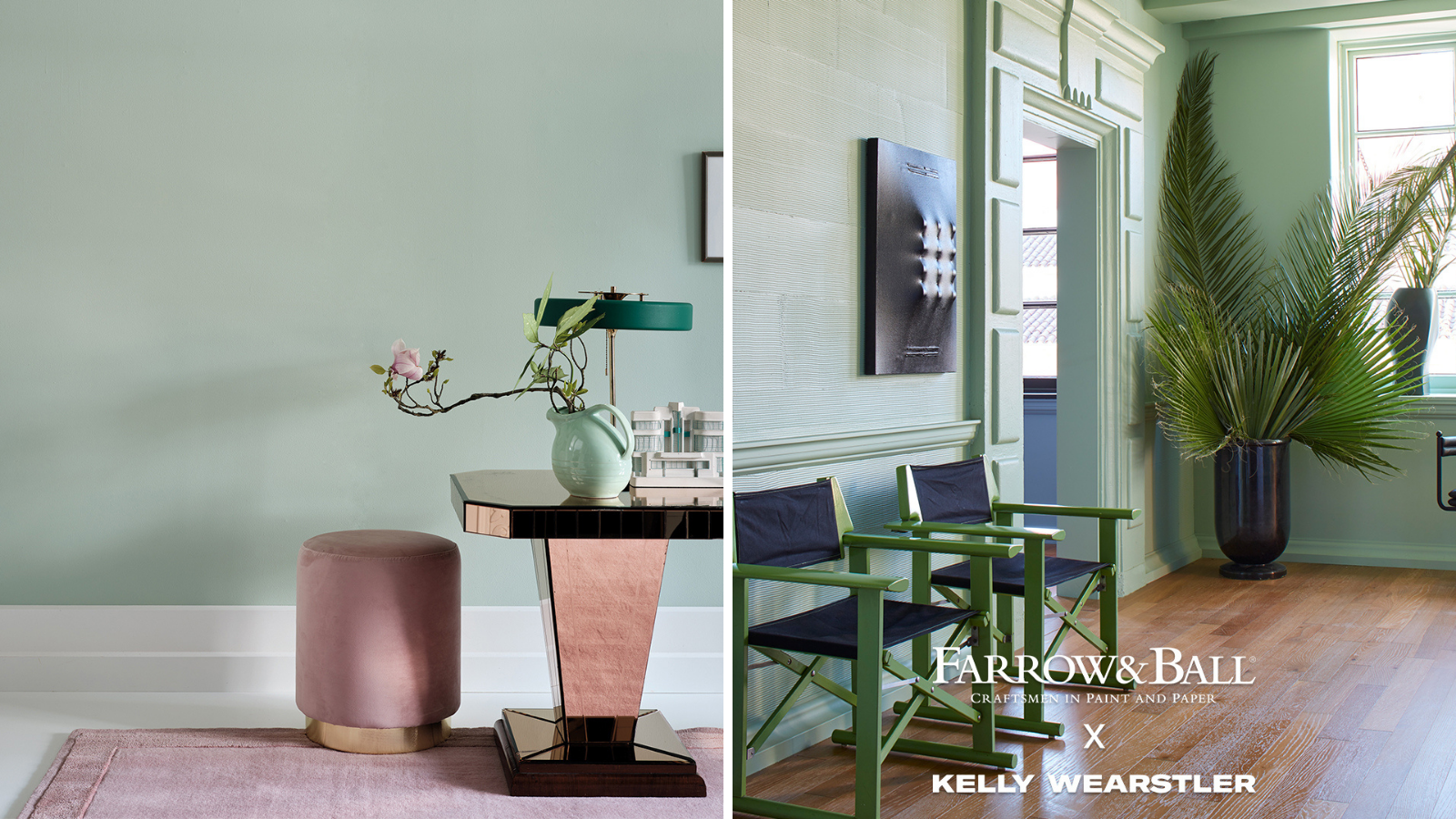 Faded Terracotta – The singular colour of terracotta pots and tiles baked to the pale hue by the California sun. An easy-going shade characterised by softness and warmth.
A more apricot intense version of Setting Plaster, Faded Terracotta needs a bright room to fully appreciate the nuances of the colour. Works well with Mahogany, Inchyra Blue and Red Earth.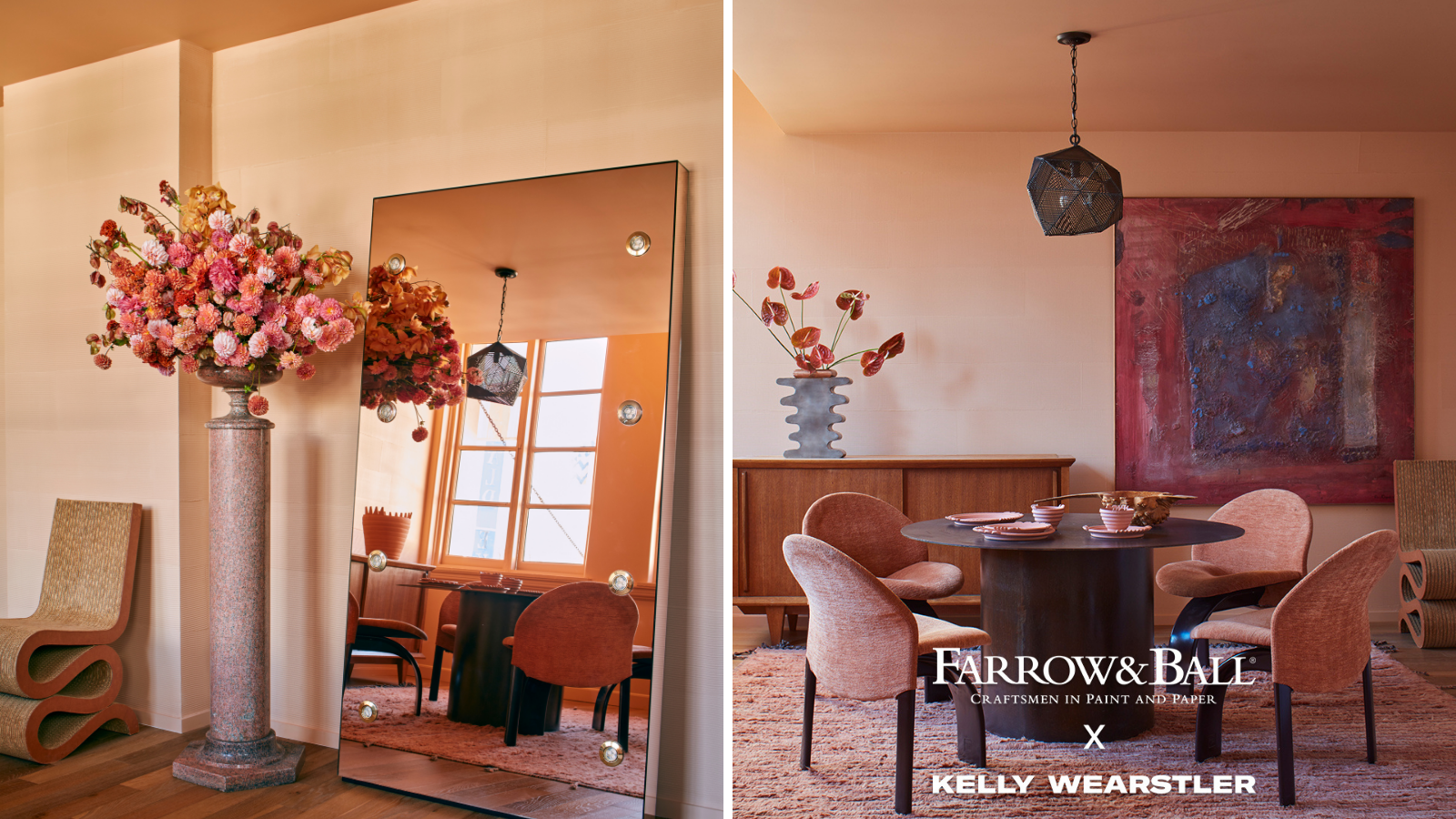 Sand – A warm white of depth and complexity, this versatile neutral conjures images of Malibu with its soft sanded beaches and its coastal hoes filled with natural wood and textured linens.
Deeper than New White but less pink than Matchstick, Sand is a universal colour for any aspect. A tiny dose of black neutralises any sharpness in this colour. Works well with French Gray, Wimborne White and Oval Room Blue.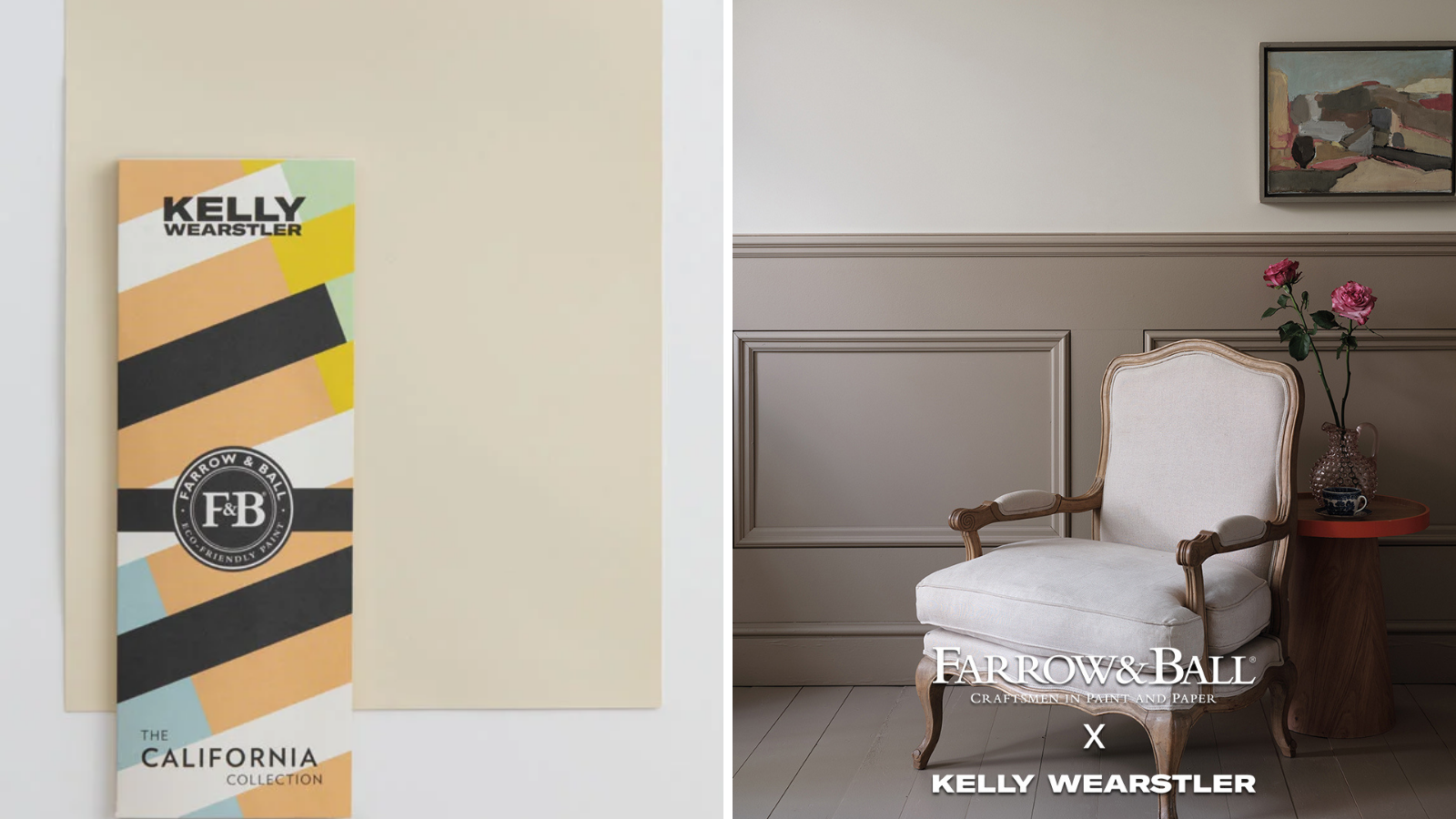 Tar – Capturing the off-black shade of sun-baked desert highway, this deep yet restrained neutral is soft enough to envelop a whole room
A similar weight of dark to Down Pipe but with none of the green notes. Tar is one of Farrow and Ball's softest blacks and would make a beautiful bedroom wall colour. Tar works well with Peignoir, Cornforth White and Elephant's Breath.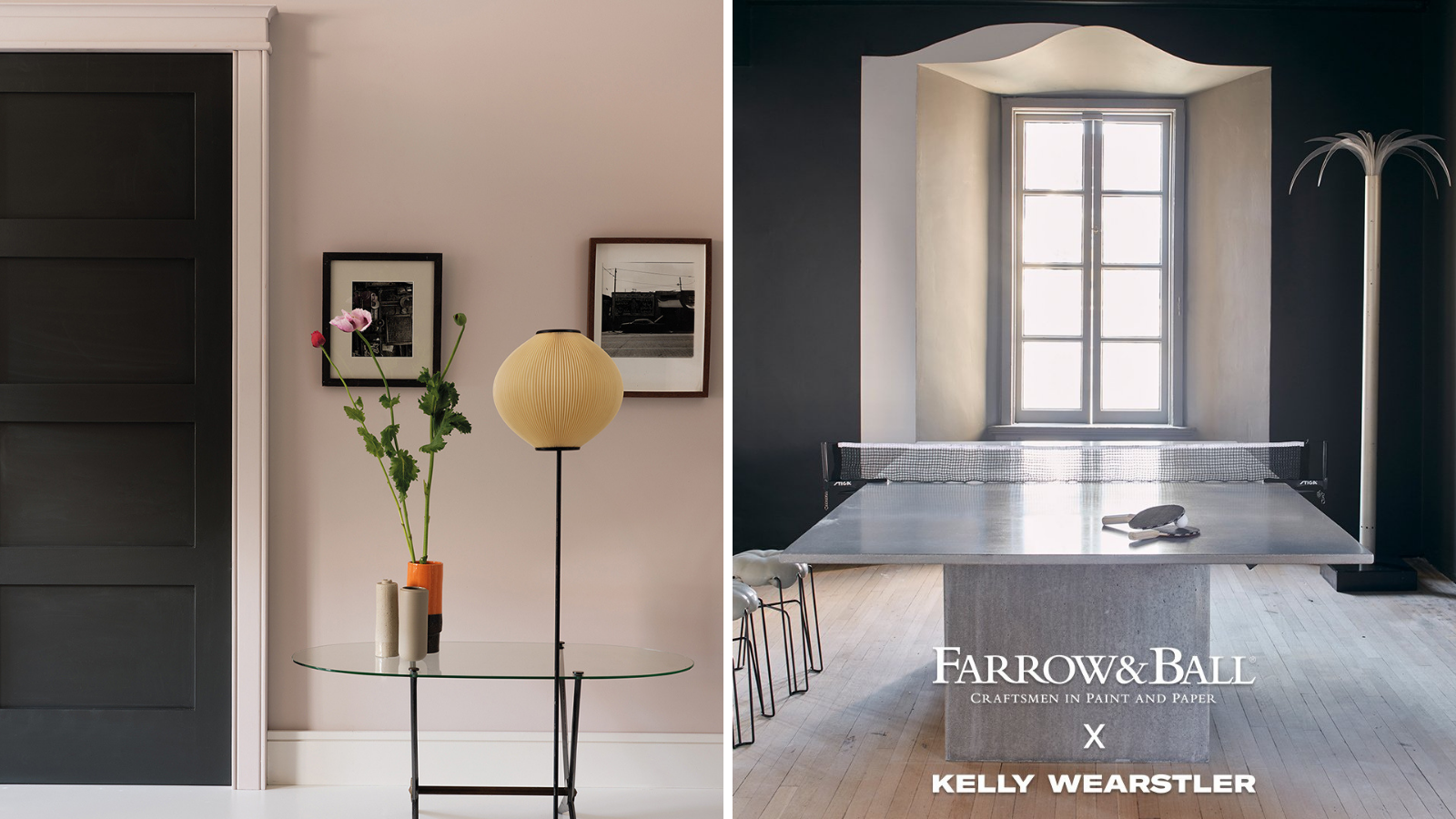 Citrona – Inspired by lemon trees that thrive in California's temperature climate, this softened citrus shade is an earthy, contemporary take on a true chartreuse.
A bright Lemon, Citrona needs plenty of sunshine to fulfil its potential and could read too harsh in a poorly lit space. This colour would be wonderful used on garden furniture to add a pop of colour on darker days. Works well with Off-Black, Hague Blue, Wevet and Churlish Green.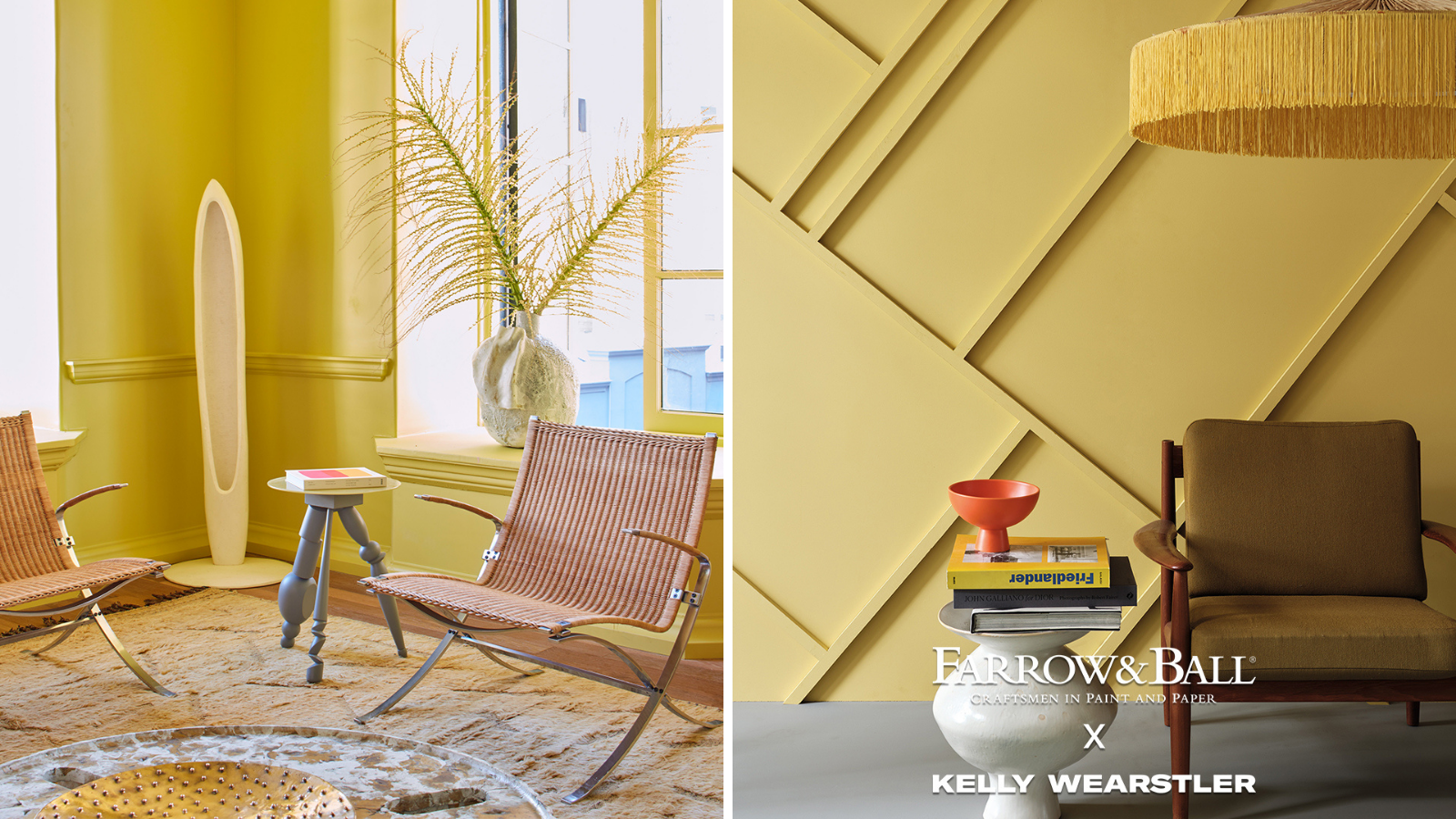 Hazy – This muted blue-grey is inspired by the marine layer that brings drifts of dreamy fog inland, capturing the fresh feeling of the early morning on the coast.
Paler than Lulworth Blue and just a touch clearer than Parma Gray, Hazy is a lovely blue that deserves to be used in a south facing room drenched in sun. A perfect fit to pair with Salt, Hazy also works well when paired with Railings, Borrowed Light and Strong White.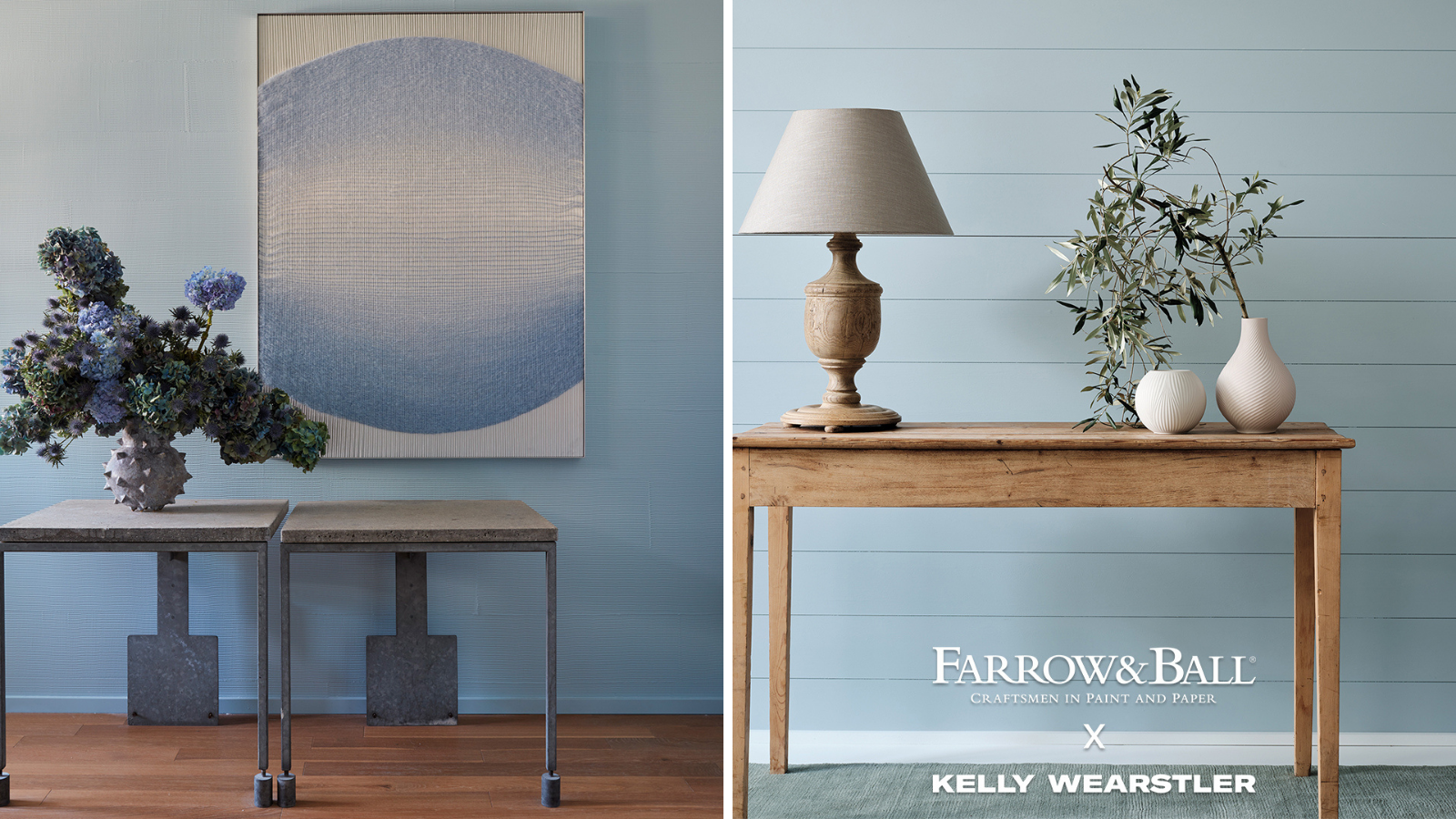 Stoke – A true, effortless grey to bring strength, structure and clarity to any palette, just as it does to the landscape on city streets and cloudy coastal days.
Similar to Worsted, Stoke would sit with the browner based greys perfectly. Stoke works well with Tar, Strong White and Ammonite.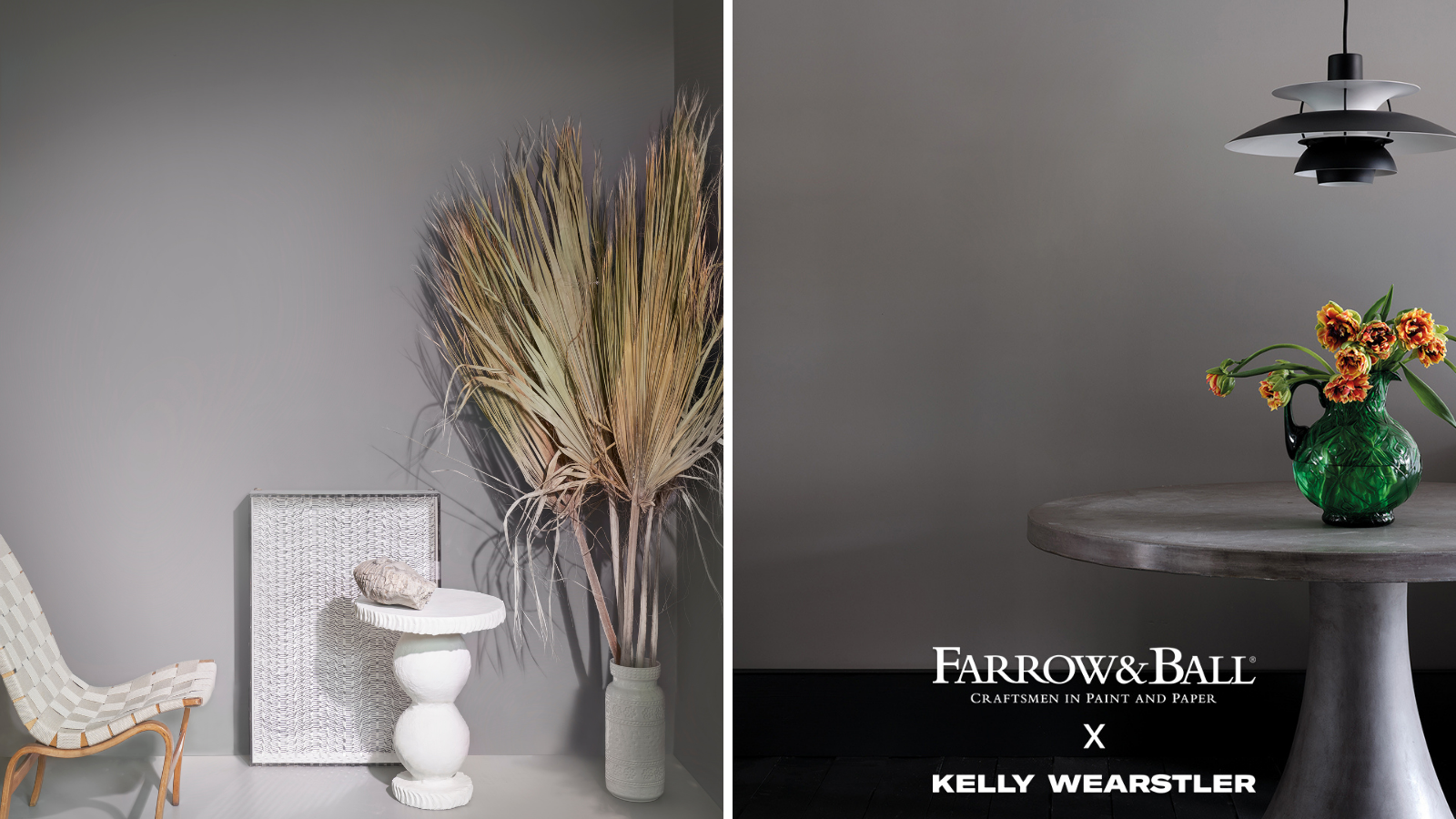 The California Collection is Farrow & Ball's first palette created in partnership with a designer. Through this collection, which represents the coming together of Farrow & Ball's Dorset home and Kelly Wearstler's California, allow yourself to be whisked away to the misty shores, palm-lined streets and desert highways of California with these effortlessly versatile shades, each one crafted with an eco-friendly water base.
Are you not sure how to best integrate these colours into your home? We're here to help!! Click here to book a free Colour Consultation with one of our qualified Interior Designers in-store.