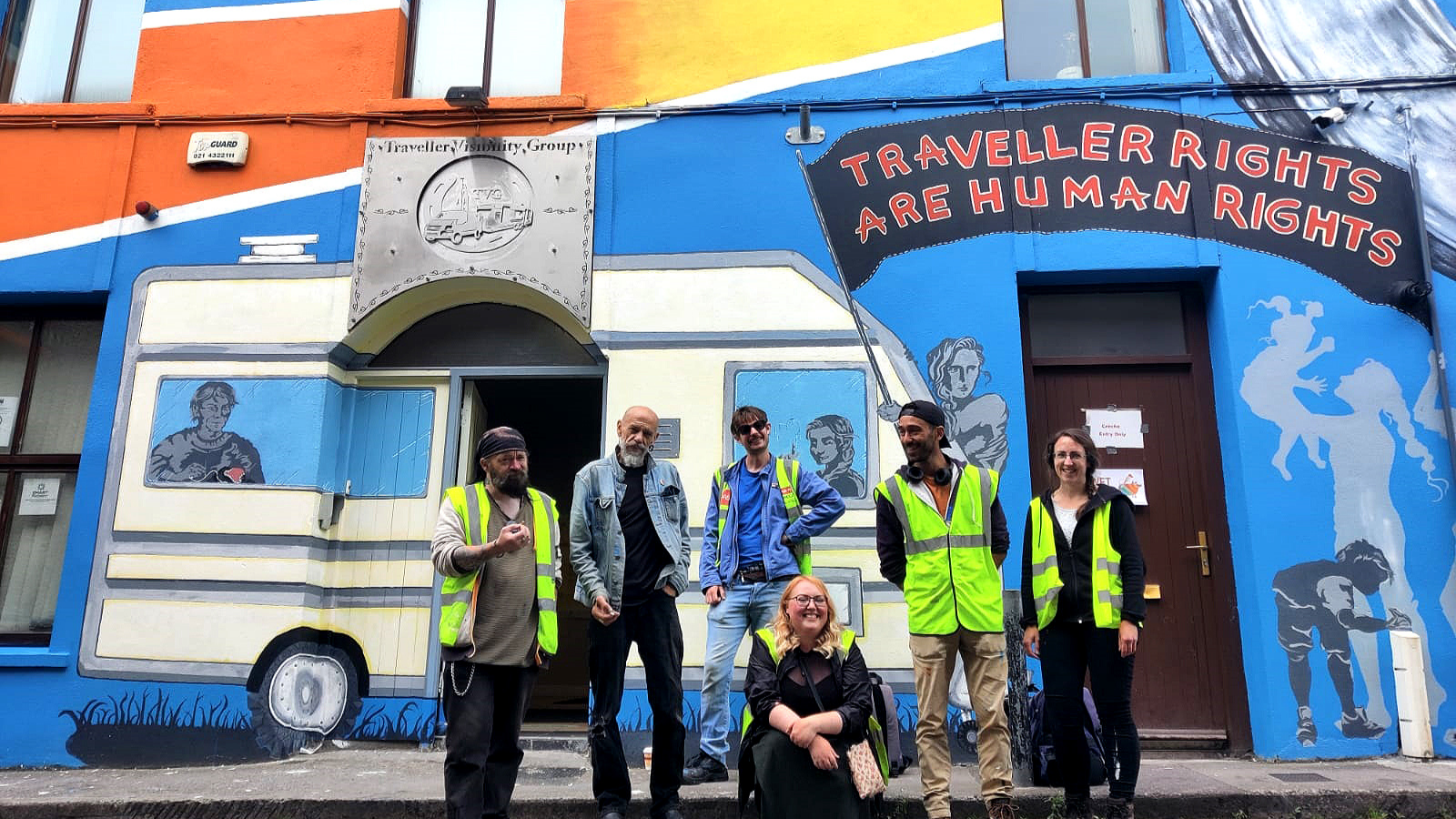 In June 2021 Cork Community Art Link (CCAL) worked with Cork Traveller Visibility Group (TGV) to create a mural on the exterior of the TGV Cork building on Lower John St as part of the ongoing project Rebel Streets in conjunction with Cruinniú na nÓg and Creative Ireland.
The work carried out on the building's facade represented the culmination of months of virtual discussions between TVG and CCAL during which they shared resources such as photographs, text and videos encapsulating Irish Traveller culture and history. From these discussions, CCAL's artists designed a vibrant, colourful mural.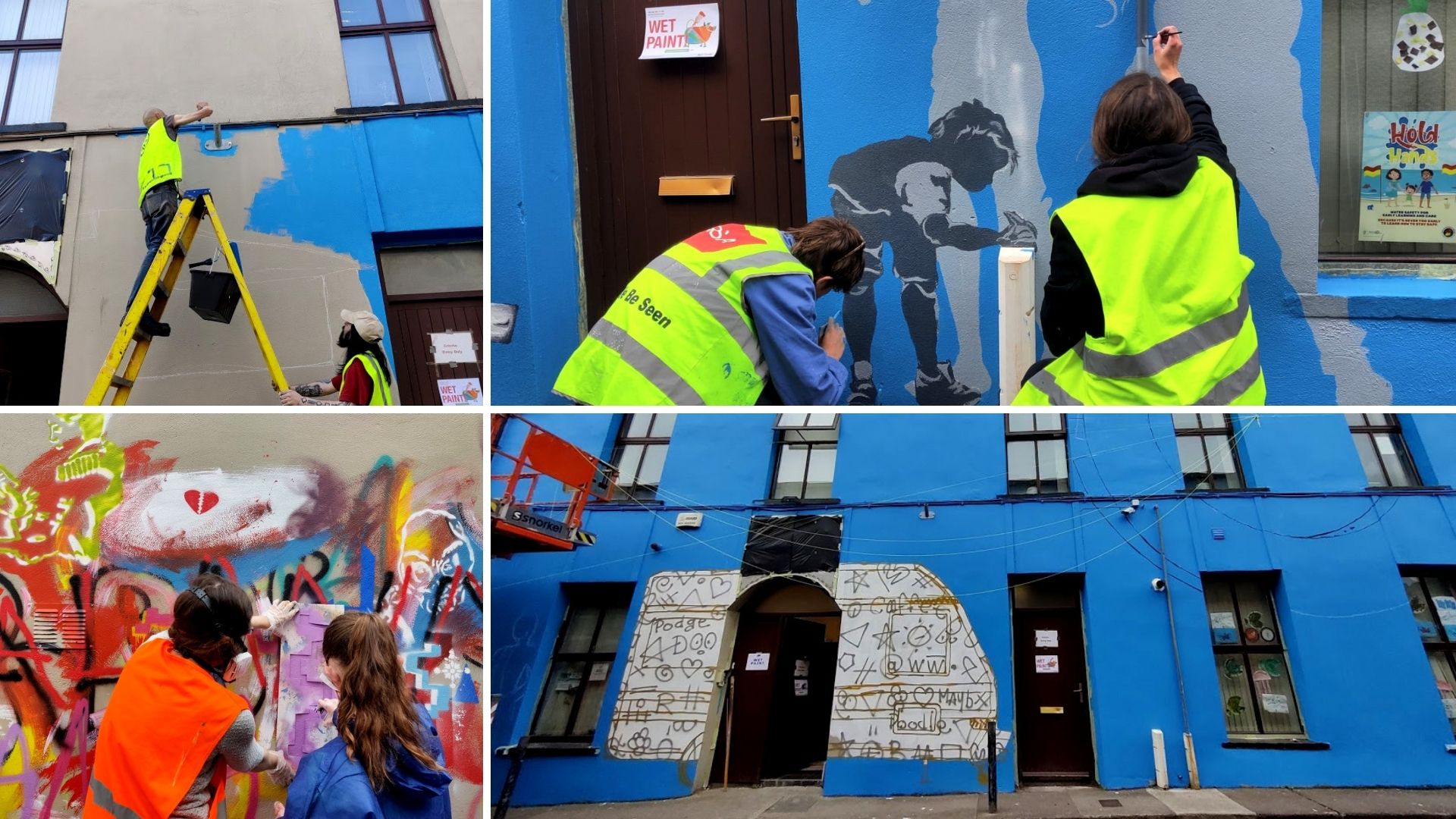 The mural features a horseshoe and fist emblem on the gable, representing Traveller activism, the Traveller Ethnicity pin on the right hand side, sun rays to represent positivity, and on the ground floor figures from the community in silhouette with a trailer at the door.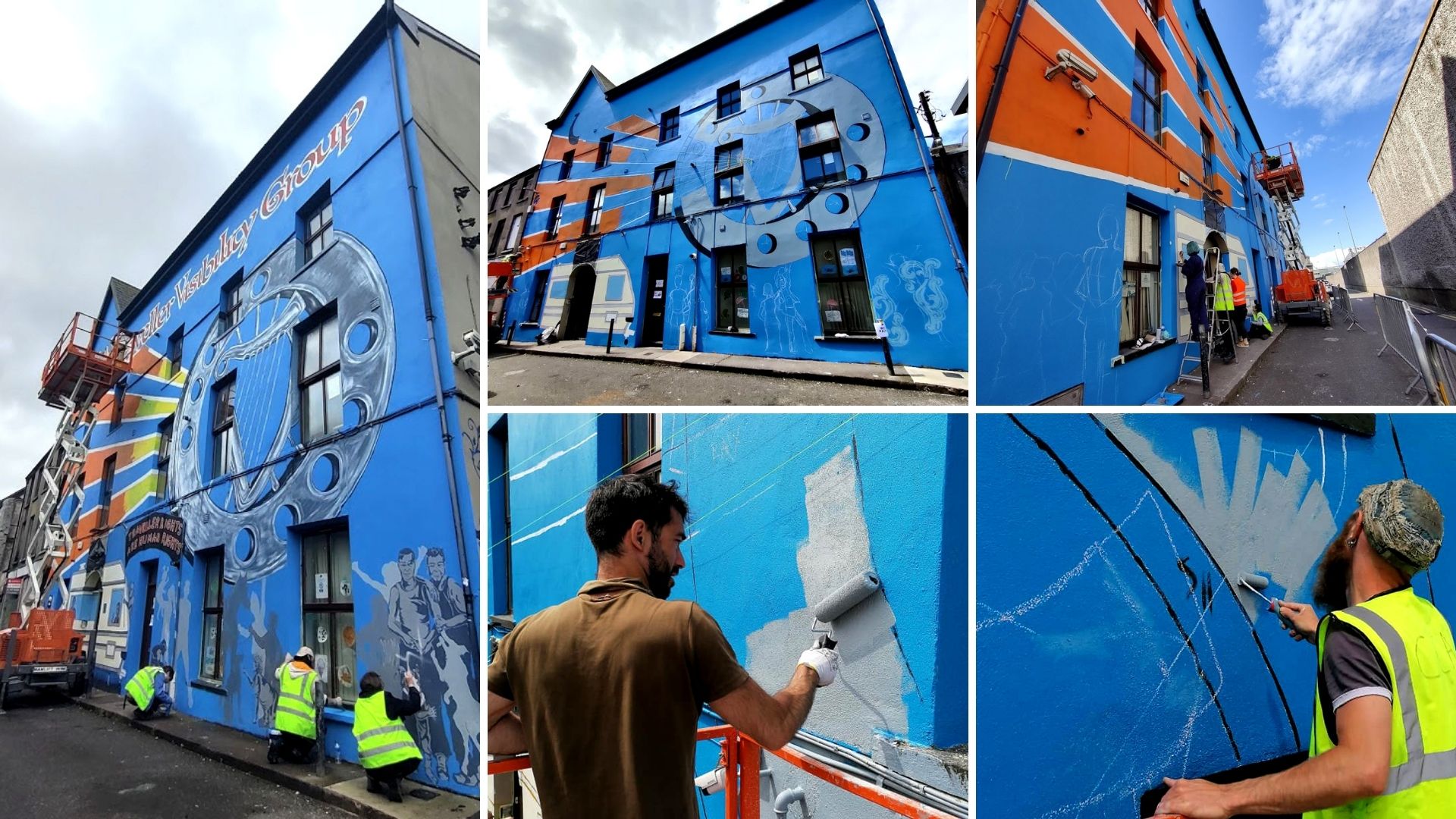 Director of Advocacy, Breda O'Donoghue at TVG how said she "would like to thank the support of Pat McDonnell Paints for the material and generosity given to this community art project. There has been great collaboration with the artists and team at CCAL and everyone at TVG is delighted to be able to celebrate Traveller ethnicity in a creative and inclusive way. Traveller culture and heritage are a huge part of Cork's eclectic social mix and particularly allow aspects of Traveller identity to be depicted in a vibrant manner on the streets of the city.''
Rebel Streets is supported by material sponsorship by Pat McDonnell Paints and Creative Ireland.