At Pat McDonnell Paints, we have been proud to introduce new products to the Irish market which have unique benefits for you, the decorator.  The introduction of a zero emission Bio based emulsion from Ralston for the more environmentally focussed customer, the highest quality French filler in Prestonett to name a couple.
Now we are delighted to be able to introduce a product made right here in Ireland.  RAYS PRIMER is the brain child of Donnelly Manufacturing.  Donnelly's have been involved in the use and the manufacture of French Polish for generations.  Their knowledge of shellac and shellac based products is second to none.  Of course we recognise that there are many other shellac based primers on the market.  Having tested all of these against RAYS PRIMER, we believe that RAYS PRIMER actually outperforms them all in terms of:
Higher pigment and shellac content than others – guaranteeing better coverage
Excellent blocking & sealing properties: Odours/Stains/Graffiti/Knots
Excellent adhesion to difficult substrate
Fast-drying – Recoats in 45 minutes – more working time than others
Blocks stubborn and persistent stains. Including smoke stains and odours caused by fires
What Our Customer's Say about Ray's Primer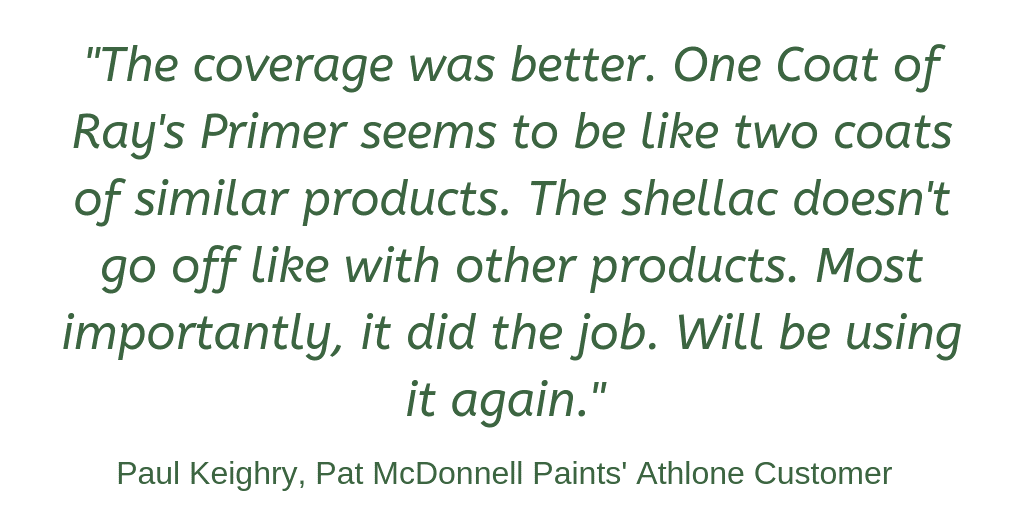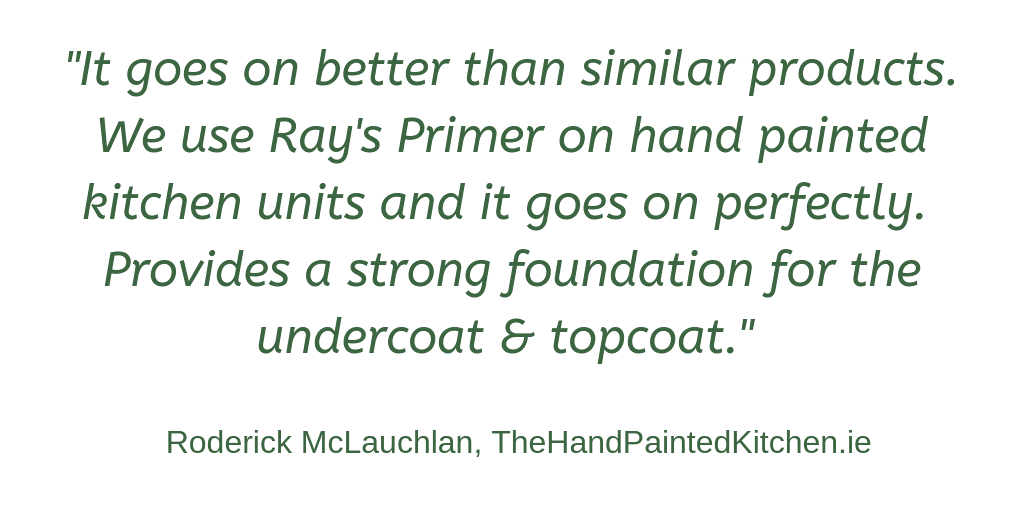 Before and After – Ray's Primer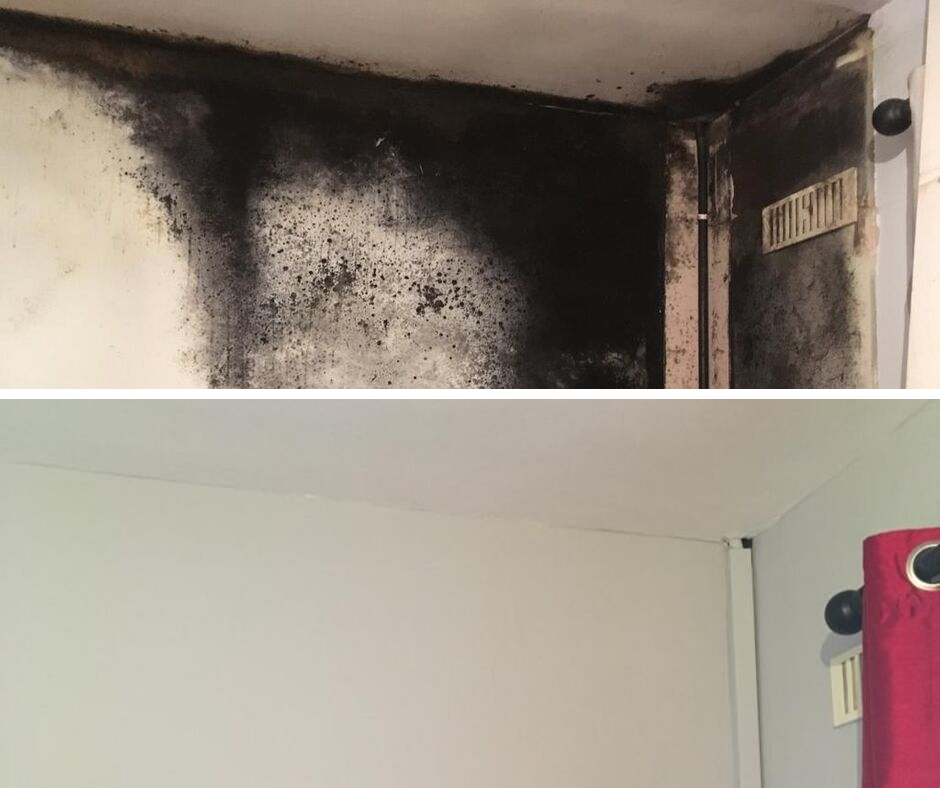 A customer recently took a wardrobe down from one of his kids bedrooms only to find the area covered in a dry mould. He came to us looking for advice. He was told to clean down the area as best he could, to apply Ray's Shellac Primer and then repaint. We're sure you'll agree the result was amazing. The customer was very happy with the outcome.
Available in 500ml, 1 Litre, 2.5 Litre and 5 Litre Cans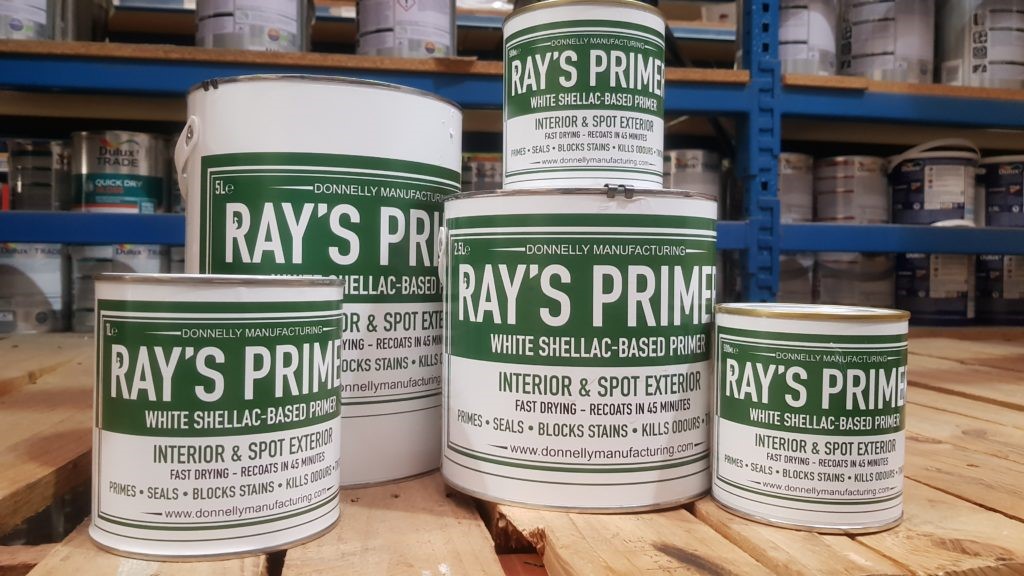 Made for the Trade by the Trade
Ray's Primer is available for purchase in Pat McDonnell Paints stores nationwide and via our online Shop.
Why not place your order today?