Pat McDonnell Paints was delighted to support the Ardú Street Art project in its third year of bringing positivity and colour to the streets of Cork City! Pat McDonnell Paints first connected with Ardú in 2020 and we are proud to continue our partnership with this fantastic initiative through the donation of painting supplies.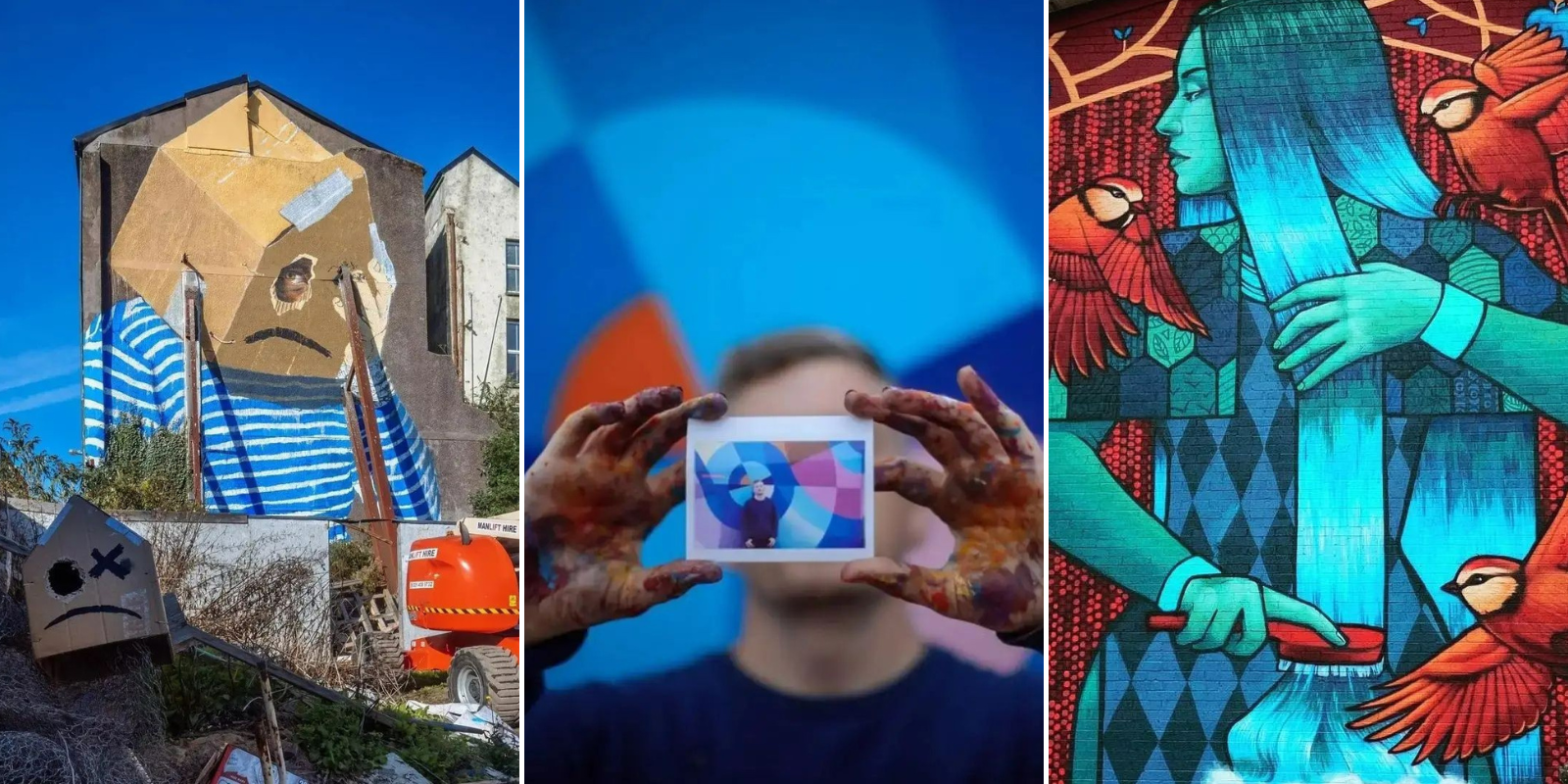 Ardú is a street arts initiative that brings renowned street artists Leeside to paint stunning murals in city centre locations. Founded in 2020, Ardú aimed to inject vibrancy into the city centre to lift the local community spirit during the lockdown. Since then, the event has welcomed eleven leading street artists - Deirdre Breen, Maser, James Earley, Peter Martin, Shane O'Driscoll, Aches, Garreth Joyce, Shane O'Malley, Friz, Conor Harrington, and Asbestos.
This year's edition ran from the 21st of September to the 2nd  of October.  It featured three new large-scale murals by acclaimed artists - Claire Prouvost, Kitsune Jolene, and Vents137.
Claire Prouvost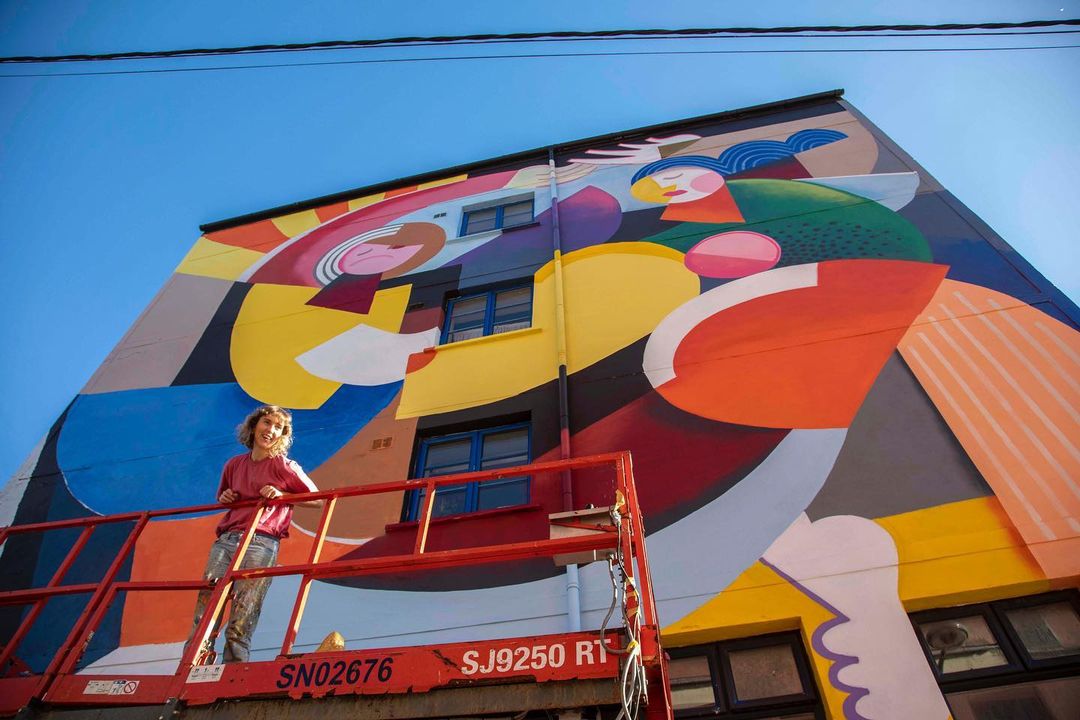 Photo Credit: Clare Keogh
Claire Prouvost (@claire.prouvost) is a French visual artist based in Dublin. Heavily inspired by Cubism, her bold and colourful work explores the complexity of relationships and human interactions through deconstructed figures, intuitive lines and expressive colourful shapes.
For Ardú 2022, Prouvost created "The Dancers" – a 15x12m mural in the Pope's Quay/Shandon Street area. Prouvost took her inspiration from the nearby Firkin Crane dance centre. The work celebrates the central place of dance and performance in Irish heritage and culture, as Prouvost explains "I wanted to represent movement, symbiosis and rhythm, in a cheerful, colourful and textured way."
"Cork and Ireland overall have an ancestral culture of dance and music that is still evolving to this day, from traditional to more contemporary performances. The cheerful colour palette is a visual representation of the various artforms as well as the impact of dance on our wellbeing, for both the performers and the public."
Claire Prouvost's Colour Palette
For the mural, Prouvost created a cheerful colour palette that simply brims over with vibrant energy. Pat McDonnell Paints were delighted to supply Prouvost with painting supplies including the following colours:
White
RAL 8019 (Dark Grey Black)
RAL 1021 (Rape Yellow)
Merrion Blue
Crayfish
'Cascade' Blue
Starfish
RAL 6032 (Signal Green)
RAL 3014 (Antique Pink)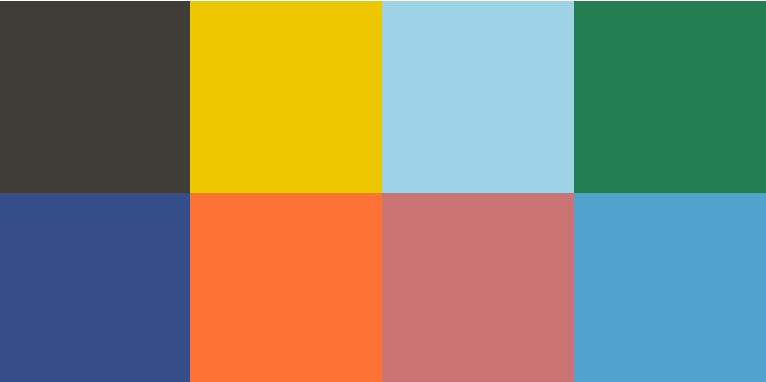 Kitsune Jolene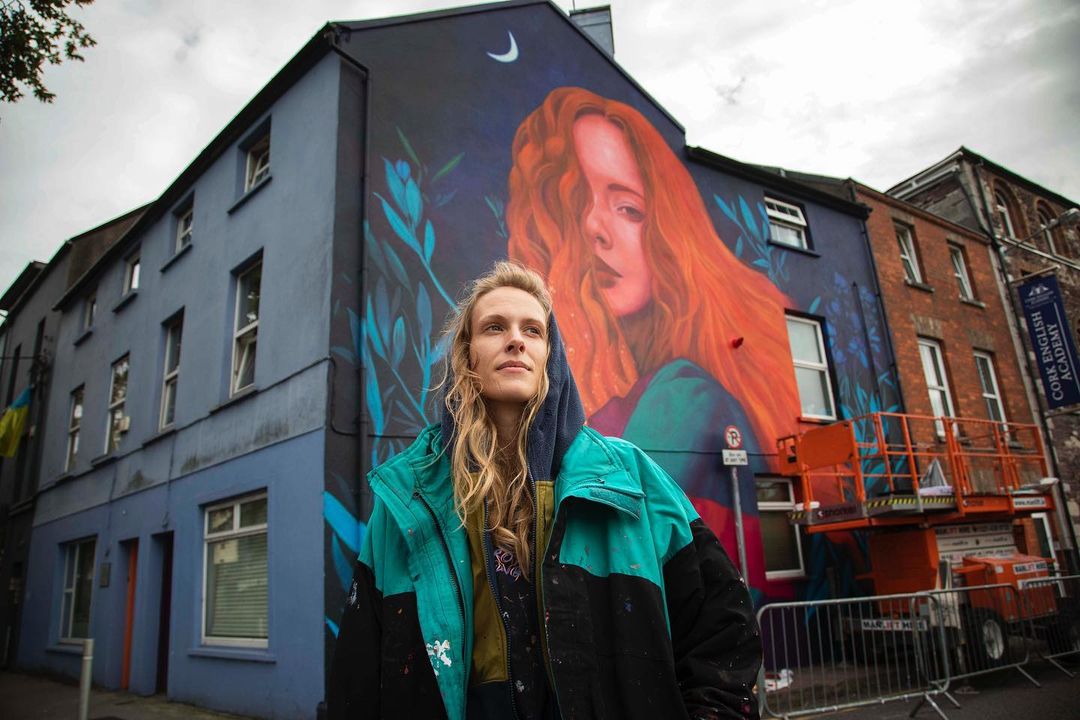 Photo Credit: Clare Keogh
A second mural on Sullivan's Quay was created by Jolien De Waele, a.k.a. Kitsune Jolene (@kitsunejolene). Based in Ghent, Belgium; Jolene's dreamy and colourful works take inspiration from personal life stories, mythology, and folklore.
"I like to think that even today, no matter who you meet or cross paths with on the streets, they could be gods in disguise." 
For Ardú 2022, Kitsune Jolene designed an artwork inspired by the Celtic mother goddess Danu. Jolene added a celestial element by intertwining the Milky Way throughout, she explains "The mural I've painted is a twist on the mythology around Celtic mother goddess Danu, combined with the river Lee running through Cork alongside my piece on Sullivan's Quay which reflects the Milky Way on clear nights."
Kitsune Jolene's Colour Palette
For the mural, Pat McDonnell Paints were delighted to supply Jolene with painting supplies including the following colours:
9010 White
5002 Ultramarine Blue
9005 Jet Black
3028 Pure Red
1021 Colza Yellow
5017 Signal Blue
4006 Traffic Purple
4010 Telemagenta
4007 Purple Violet
3014 Antique Pink
4004 Claret Violet

Mural #3: Vents137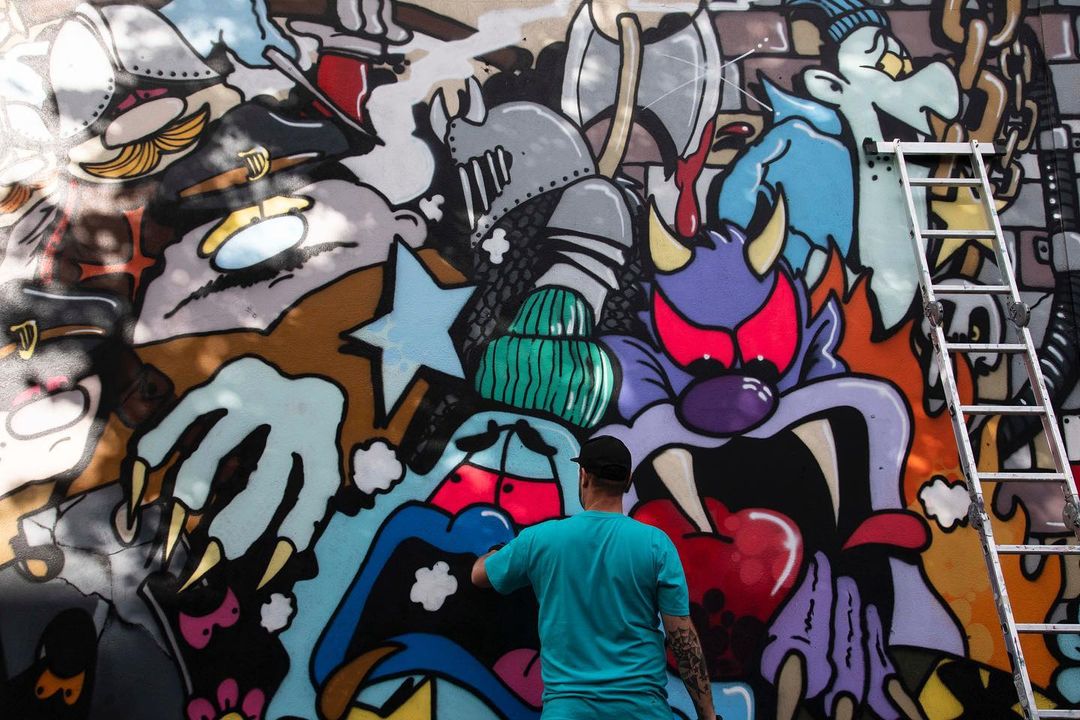 Photo Credit: Clare Keogh
Born to a Corkonian family, Vents137 is a Bristol-based graffiti artist. His pieces combine traditional graffiti methods with hand-drawn illustrations and is created freehand solely with aerosol.
"Deep in a heritage from both sides, life so similar yet so different. A youth spent in dusty back-room bars, listening to stories from my grandma of a bygone age. The illuminated bar lights on the walls outside, the melee of cheer and excitement contained within. The black booze, the white puffs of smoke, those crisps!"
In his South Terrace mural, Vents137 pays nods to his Cork roots while also paying homage to local history. The South Terrace area is one of Ireland's oldest graffiti halls of fame and the artwork celebrates the many artists who have appeared on these walls over the decades.
To learn more about Ardú, visit arducork.ie.