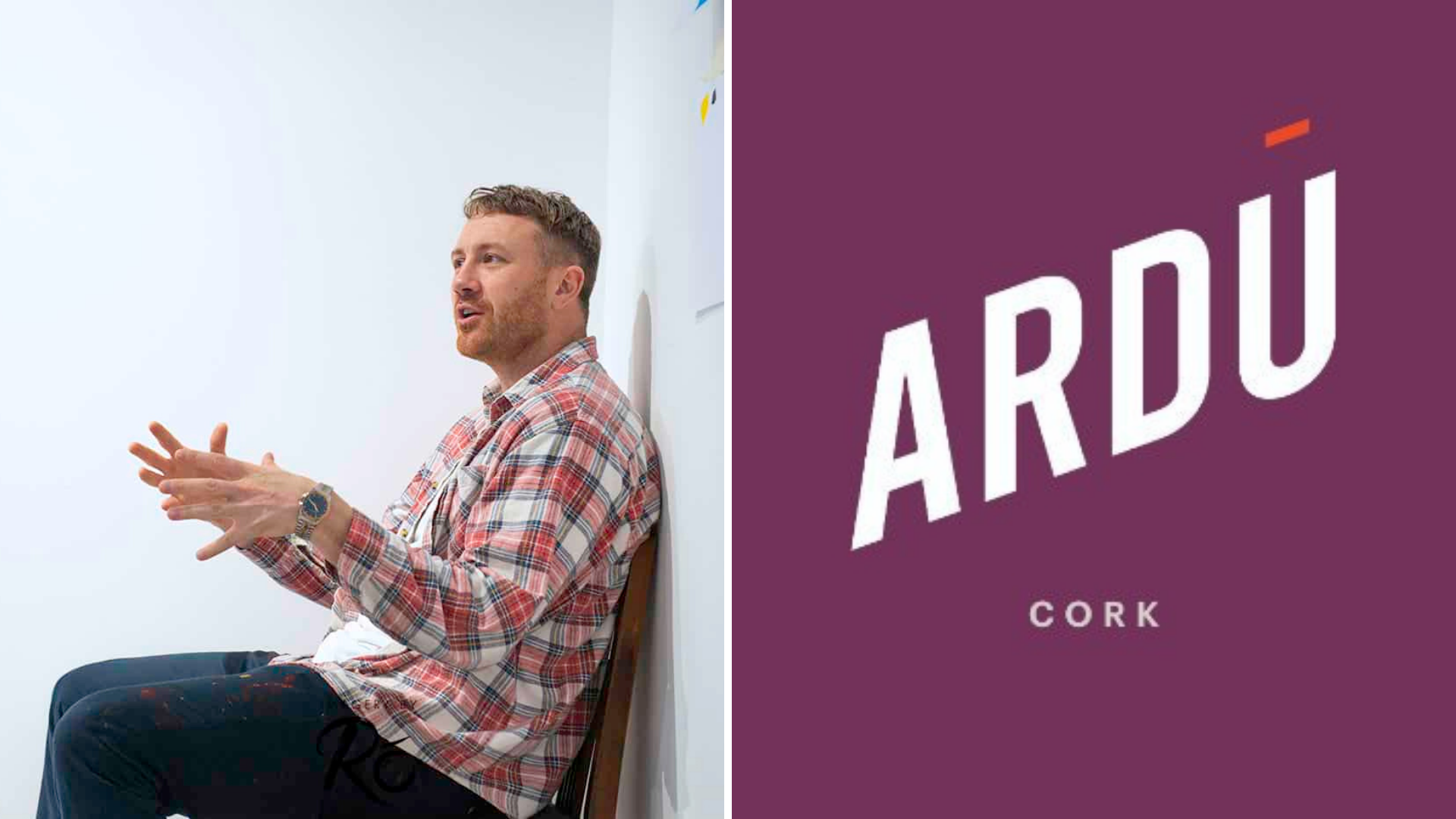 About Maser
Maser truly embodies the centric spirit of contemporary visual art in Ireland today. Having created artwork since 1995, over the last 25 years, Maser has earned much respect professionally and has generated a large and dedicated following both in Ireland and Internationally - through his seamlessly imaginative and unique graphic style. Maser's unique, artistic style draws upon numerous influences including optical and mid-century art, and his paintings are regularly complimented with bold colours, patterns and text. He is ambitious and is unafraid to experiment with any artistic format. Through his use of contrasting colours and flowing patterns, Maser's work offers the viewer an opportunity to become fully immersed in an almost hypnotic state.
About Ardú
Ardu arrived in Cork in October 2020 injecting a burst of colour, vibrancy, and life into the city in lockdown. Uniting the Leeside community through art, lifting its creative and community spirit at a time when it needed it most. Seven of Ireland's most respected and renowned street artists were invited to create key city-centre locations, in response to a theme inspired by the 1920 Burning of Cork. Find work by Deirdre Breen at Wandesford Quay, Maser at The Kino, James Earley at Henry Street, Peter Martin at Kyle Street, Shane O'Driscoll at Harley Street, Aches at Anglesea Street, and Garreth Joyce at Liberty Street.
Design Pop's PANEL DISCUSSION - In conversation with Ardú and MASER will take place on the 28th of August from 5:20 pm to 6:00 pm in Wandesford Quay. Get tickets for this event here.