Colourtrend said of their colour choice that "Blackberry picking signifies back to school time for many families, we integrated the colour that lines the road back to school and the colourful element of our pencil case to portray our inspiration for this month's tone."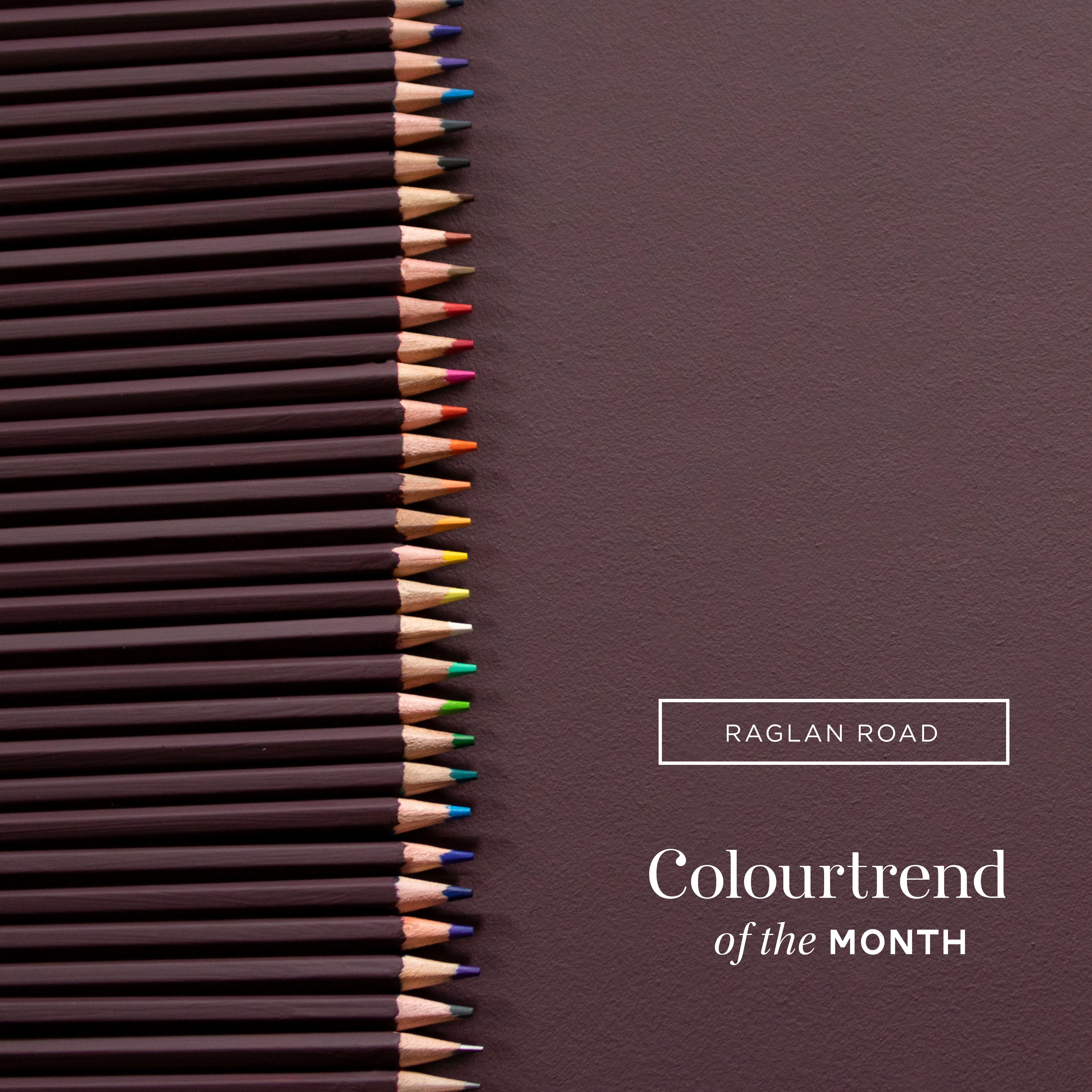 We asked our Colour Consultant, Anne, based in our Galway store, to share some thoughts on how she would recommend you could use this colour in your homes. She suggested that as Raglan Road is lovely deep plum colour it would be perfect for a Front Door or the perfect colour to create a cosy atmosphere in your Dining Room. For an added touch of luxury and romance Anne recommends integrating lots of candles and brassware.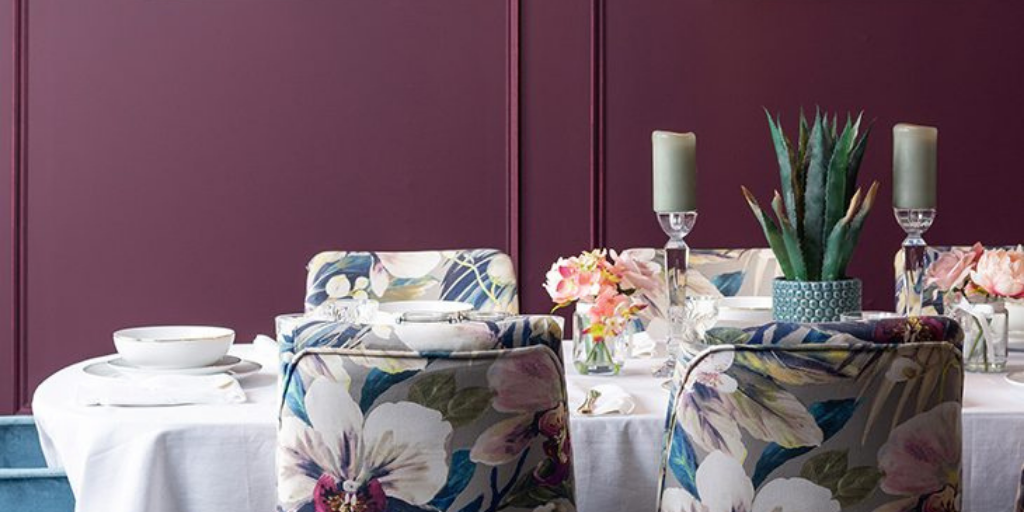 This rich Purple colour is traditionally an imperial colour. Think of religious figures and members of aristocracy through the centuries and this may be the first colour that comes to mind.  Colourtrend note that it is "these regal connotations mean that Raglan Road, and aubergine as a colour is perfect for creating a sense of occasion and importance making it perfect for dining rooms or rooms designed for entertaining".