Colourtrend say of this colour, "Burrowing is a grounding and muted brown with a deep organic green base that embodies everything that creates a core autumnal colour. As our wardrobes are prepared for the change in weather, there too are a host of interiors updates ripe for the new season."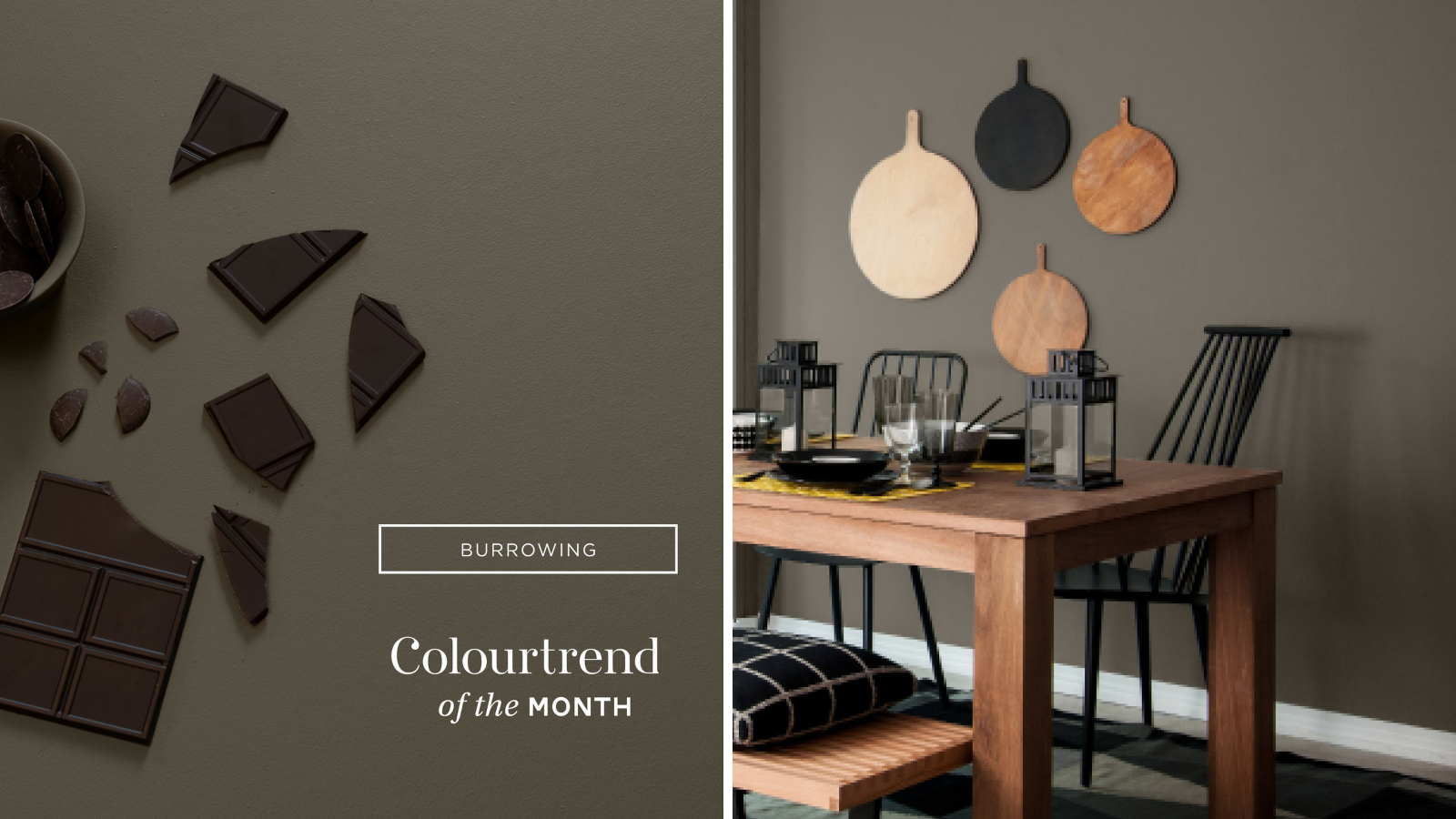 Mother Nature knows a thing or two about colour and this naturally occurring tone is reminiscent of the peat soil leans towards the greyer end of the organic hues.  
Colourtrend suggest painting the walls your room with Burrowing to capture the feeling of warmth and charm this Contemporary Farmhouse hue can bring into your home.  Add a splash a drama to a more delicate colour scheme with Burrowing as an accent.  It pairs perfectly with off-whites such as Batch Loaf or Kittiwake.
One of our colour consultants based in our Galway store, Anne, suggests combining Burrowing with City Dusk and Batch Loaf for a perfect colour combination. City Dusk is a rich, fluid and cosy colour allowing you to bring dark autumnal shades into your home. Batch Loaf on the other hand is so soft and warm, you can almost smell the bread!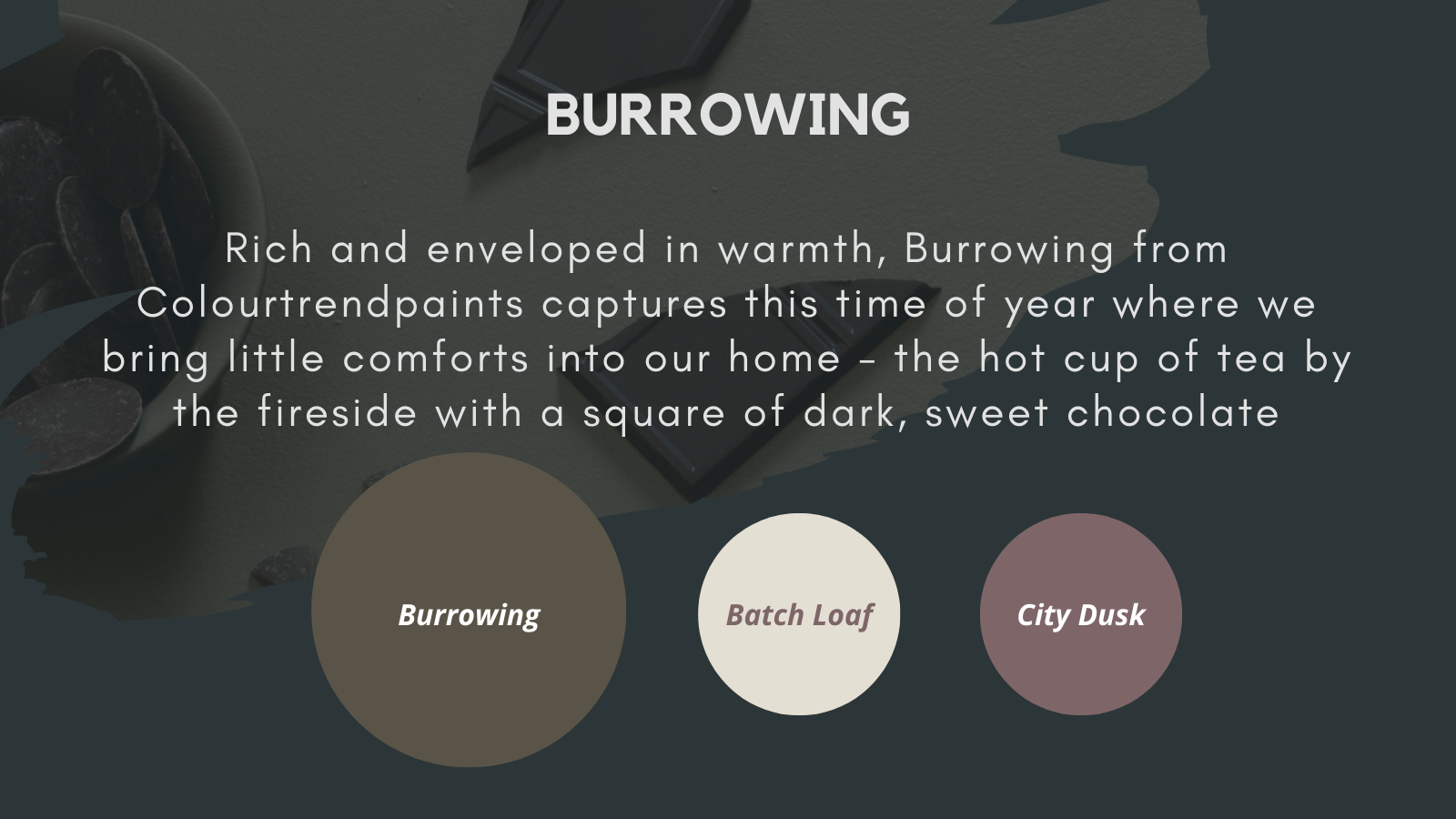 Anne suggests Batch Loaf would work best on woodwork and panelling in your hallway for example, with Burrowing on the walls and City Dusk on a piece of furniture.