This week Anne turned to the Scandinavian design Scion Wallpaper for her inspiration. If you are looking for  a contemporary style wallpaper for your home this is the perfect solution for you. 
Anne says, "this lovely "Pepino" wallpaper by  Scion at Style Library, is a fun geometric pattern of pomegranate flower heads arranged in a stylish formation. This tempting colourway is perfect to introduce floral to a contemporary space."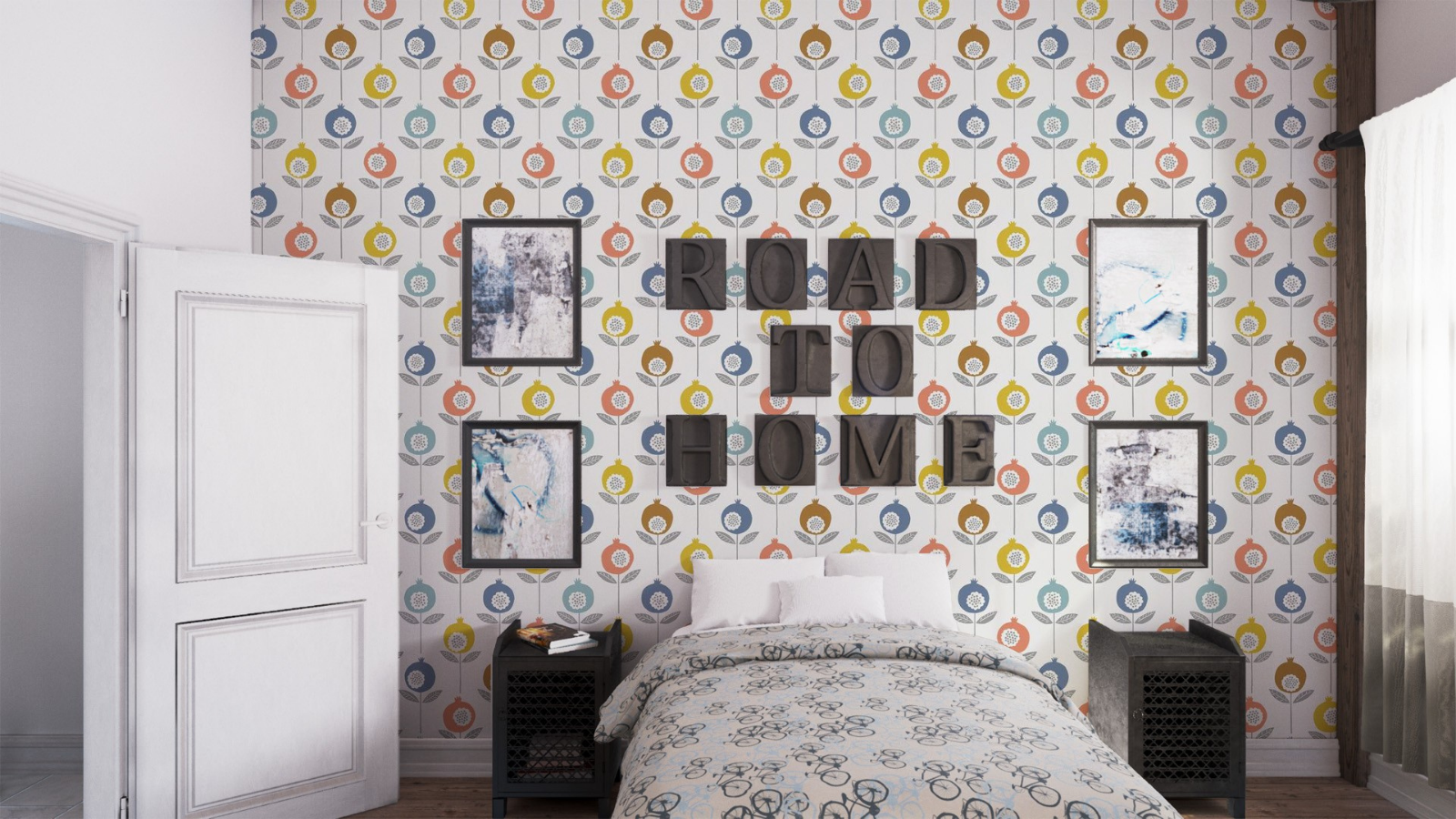 This design is bold, bright and beautiful. Printed abstract seedheads in a line formation create a beautiful abstract wallpaper that will bring a sense of joy to any room in your home. This design is printed on a non-woven paper for ease of hanging.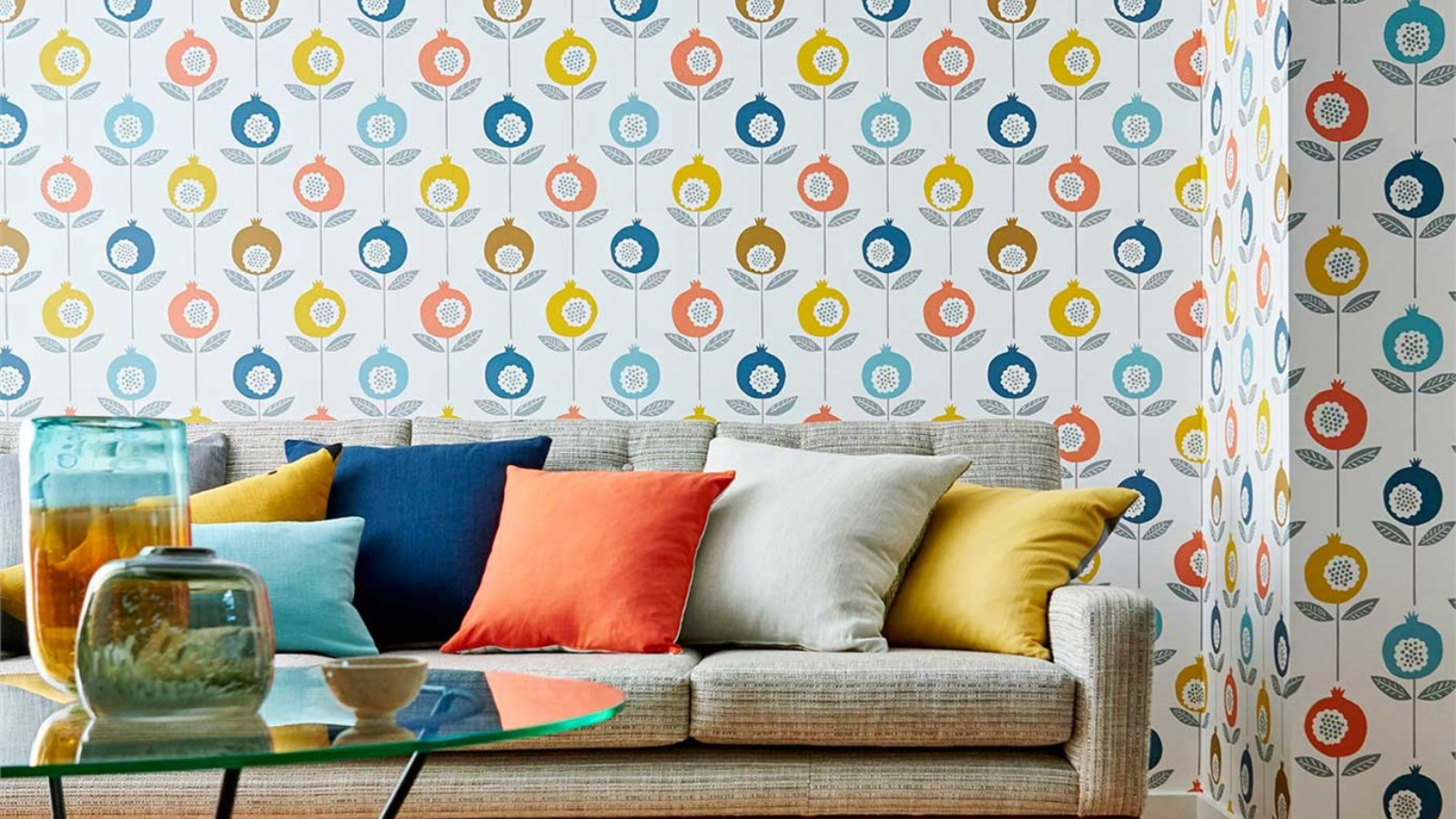 Anne suggests combining it with our "Quaver", an adventurous grey blue, for kitchen units and pair that with "Briarhill" on your walls or a  kitchen island. Complete the space with "Aran Knit", a very versatile neutral that will enhance your ceilings and walls all day long!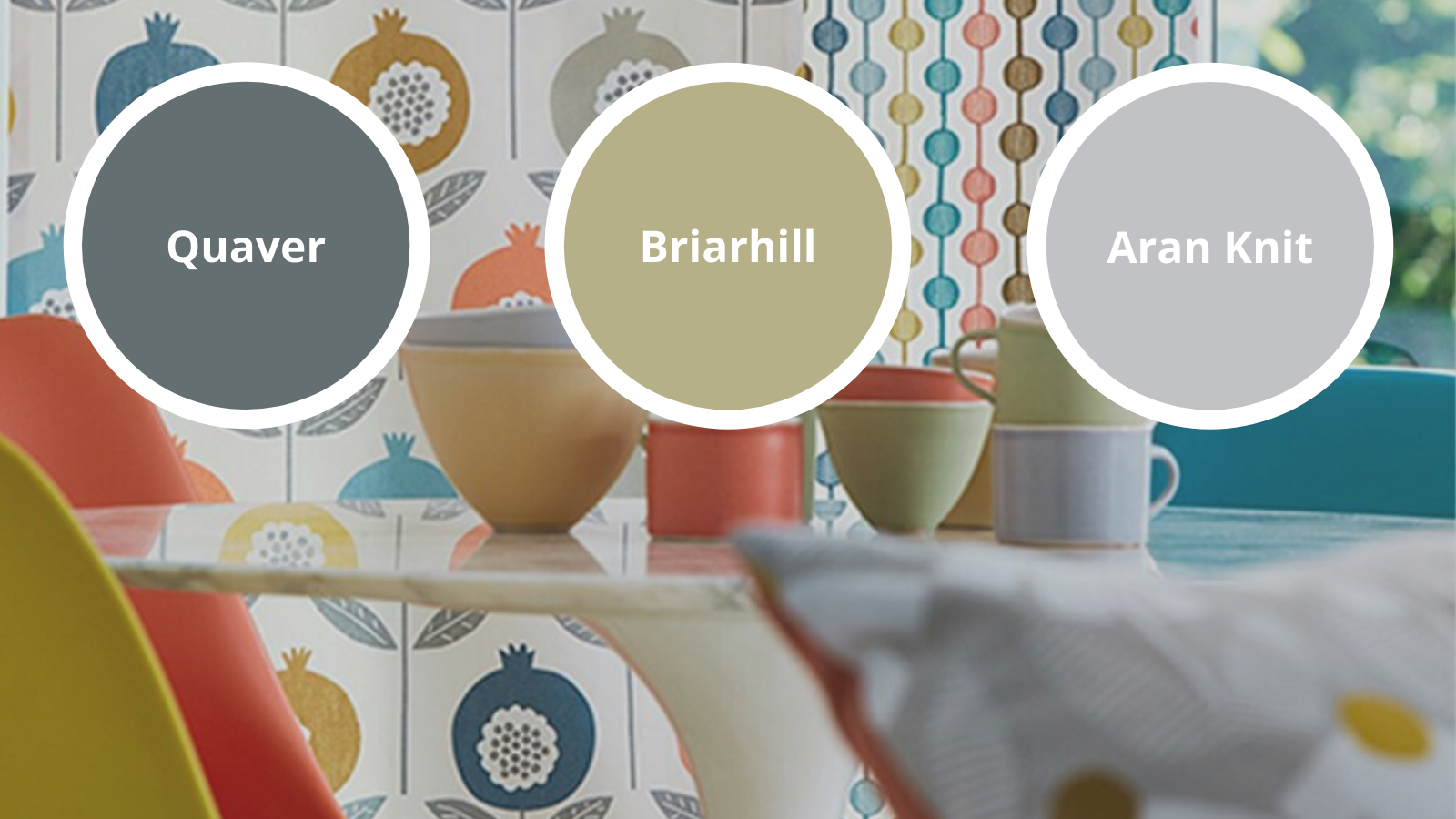 All colours are from the Ralston range, exclusively available from Pat McDonnell Paints stores nationwide.