In this artwork, Deirdre responded to the architectural features and history of the structure which has taken on many roles over the years. SIRIUS was once the clubhouse of the Royal Cork Yacht Club and is now an arts centre.
Deirdre's mural plays with repetition and change as a nod to the past and present functions of the building, while also referencing its location in Cork Harbour, at the intersection of land and water. The colors—ocean blue, maroon—suggest both sea views and the surrounding territory. Aerial technical drawings inspire the square patterning, creating an optical illusion that expands the surface and depth of both the wall and the space.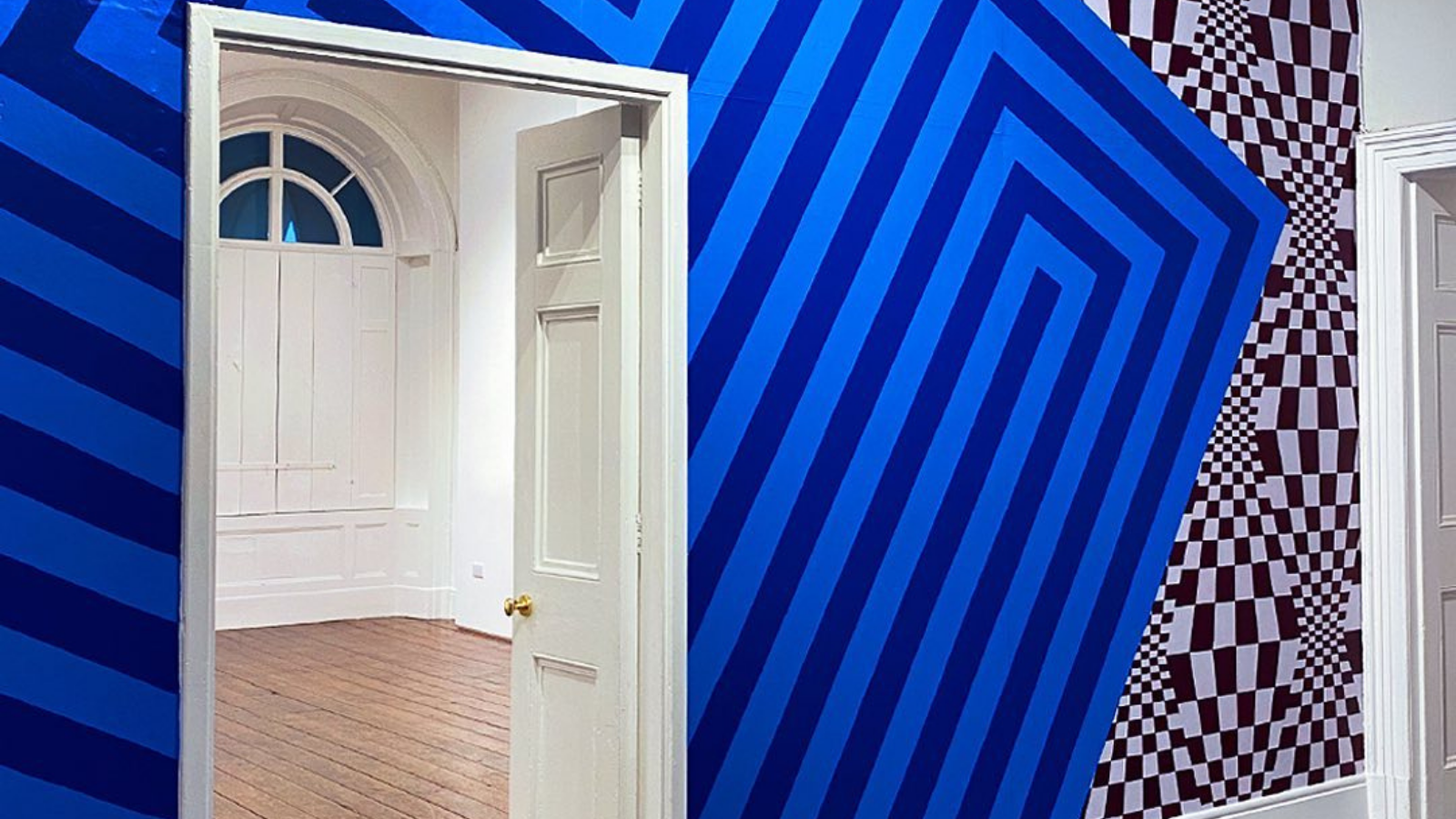 Deirdre's work is also informed by and acts as a visual portal through to the work of the eminent New York-based, Irish artist Brian O'Doherty (formerly known as Patrick Ireland) who permanently installed his mural, One, Here, Now, at the SIRIUS Arts Centre in 1996.
One, Here, Now is a nine-part series of spectacular, floor-to-ceiling wall paintings that were made over twenty years ago and subsequently covered up and almost forgotten about, until recent years.
Here at Pat McDonnell Paints, we are firm believers in how paint can transform the spaces just like the Sirius Arts Centre in Cobh. We were delighted to support this exhibition through the sponsorship of the paint used to create this beautiful work. Deidre's mural will be on exhibit for a year.