Having gained 10 years' experience in the painting industry, three of those spent working in research laboratories and seven in technical sales Pat sensed an opportunity. On Valentine's Day, the 14th of February, 1977 Pat & Cora McDonnell started their business from an 8ft-by-8ft megastore on Grattan Street in the heart of Cork. 
The personalised and expert experience the customer received in this first store with Pat is ever present in Pat McDonnell Paints where we, like Pat, continue to advise on specifications, paint problems and more from house and form building painting right through to the specialised technical aspects of painting structural steel, large tanks, industrial plants and equipment.
While we now offer free Colour Consultations in our stores across the country, this passion for colour began with Pat. Having studied interior design for four years, Pat was well versed in how to prepare the perfect colour scheme, ranging from the traditional to the more exciting modern innovations for houses, shops and businesses.
The words used to describe the store on its first day of opening remain true. The emphasis was then and still remains on personal service by counter sales. Pat believed this was the only way he could provide a first-rate service for his customers. We consider customer service to be our most important and vital asset today but it is clear that this determination to focus on providing the best possible experience for the customer began 45 years earlier in this first store on Grattan street, Cork.
Shortly after Pat McDonnell Paints first opened our doors in 1977 it was obvious that more space was required and a move to Bachelors Quay wasn't long in coming. This Bachelors Quay store is still here today, even with some of the original staff from the 70's & early 80's, but from these humble beginnings to what is now a company of eight stores across Ireland, in Cork, Limerick, Tralee, Galway, Athlone, Dublin and Kilkenny, we are very proud of what we have built over the last 45 years.
We are also incredibly grateful to all our customers who have been a part of our journey.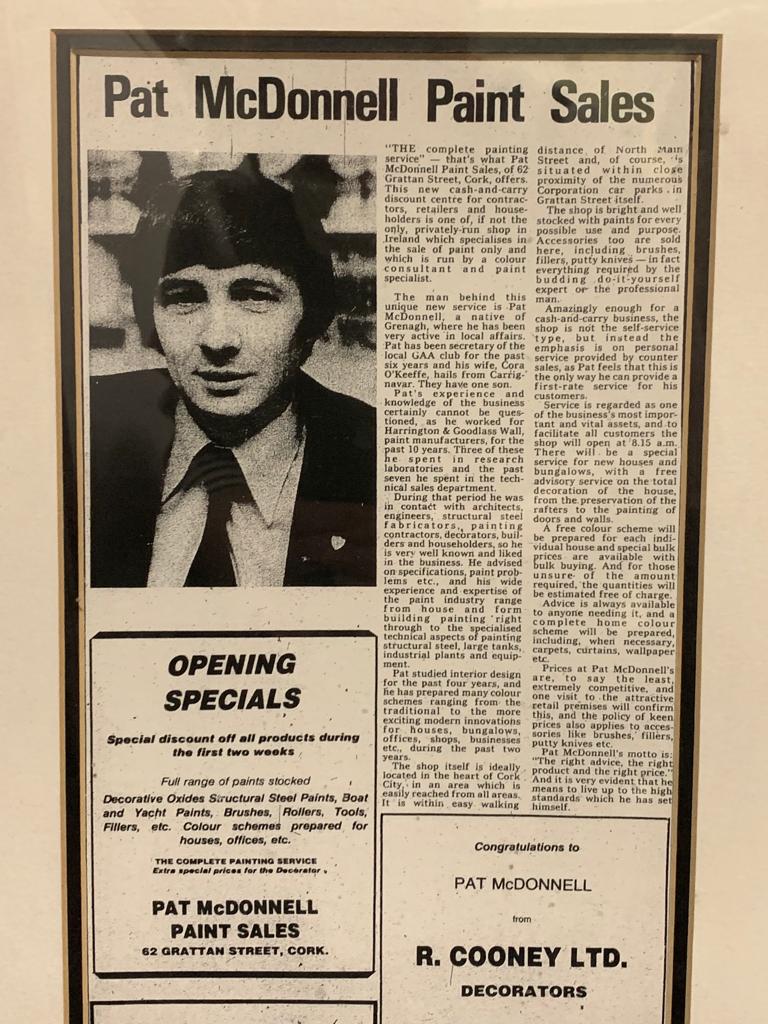 Store Opening Announcement, 1977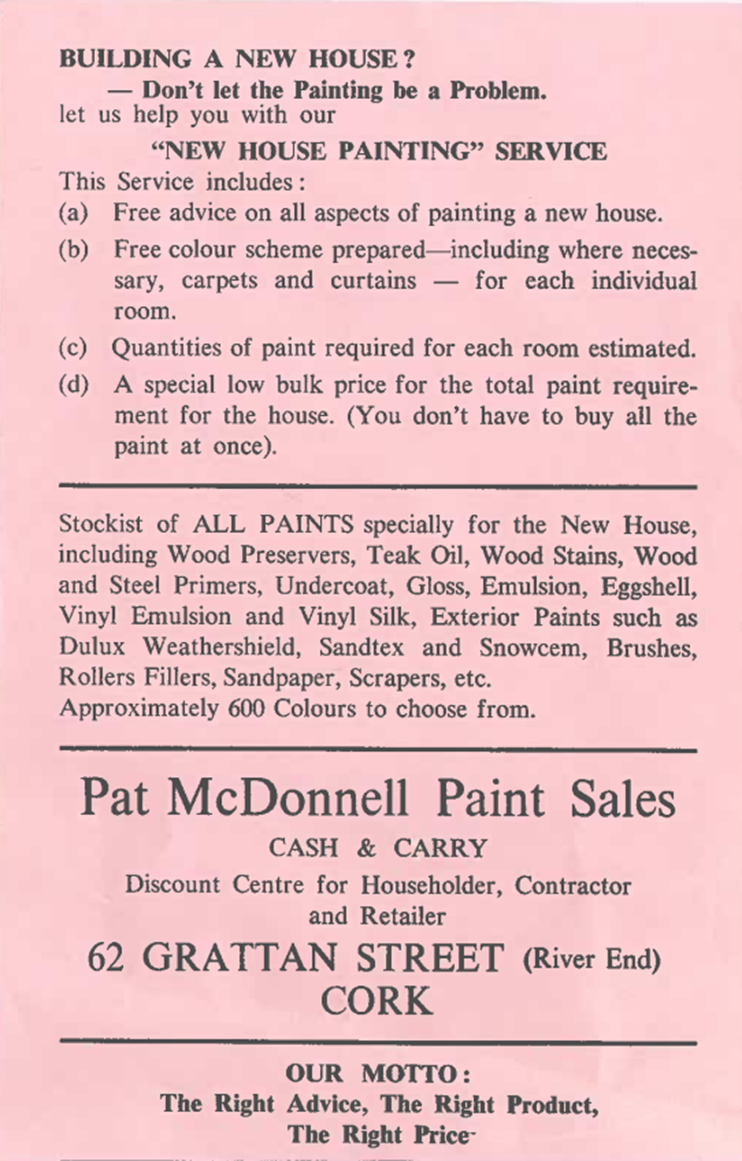 Early Advert, Pat McDonnell Paints