Are you ready to invest in the quality of the tools you use in order to save time, save money and get the best finish ever? With this Deltec Masking Tape Original Gold, you can do just that!!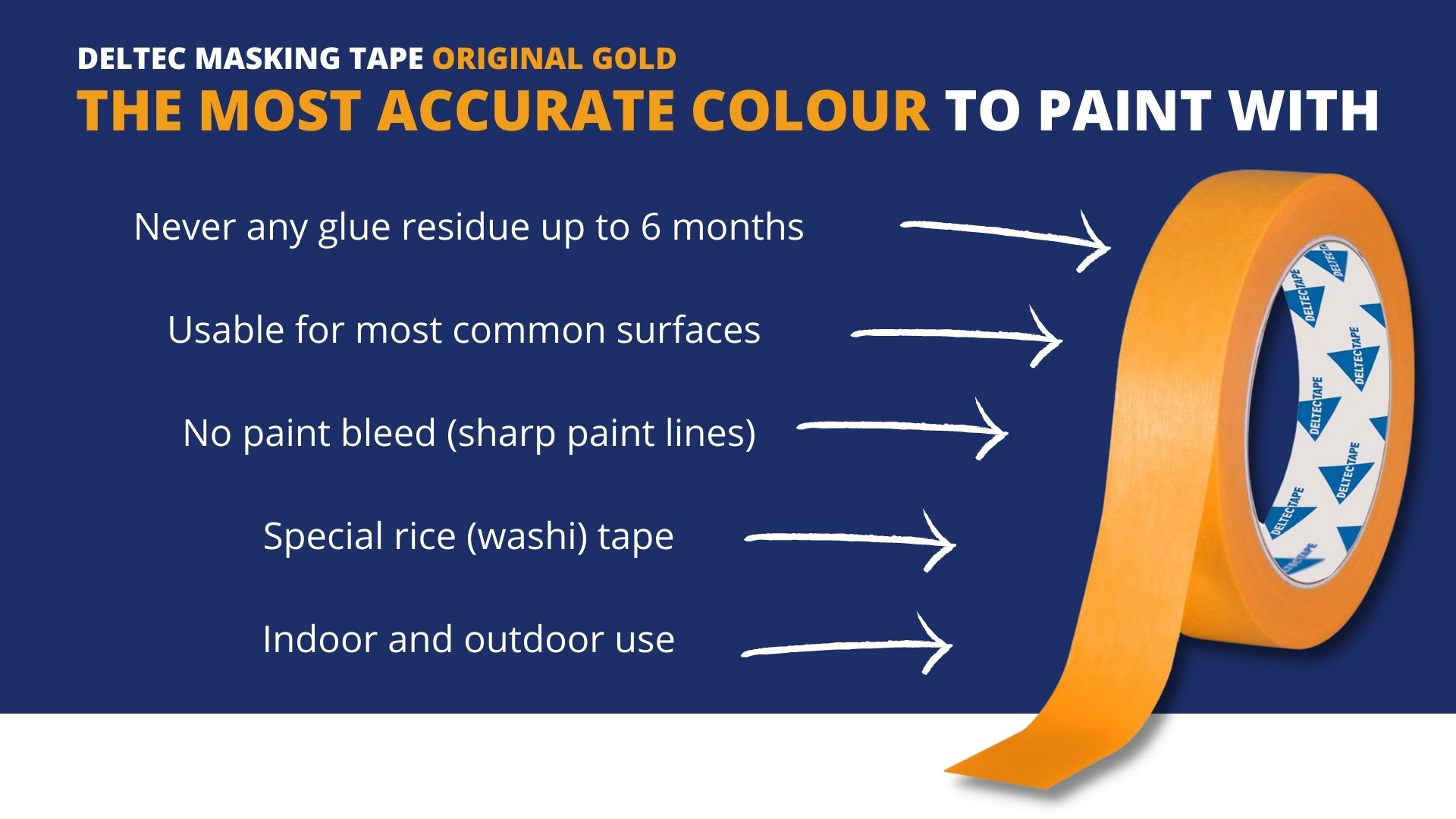 From May 10th to June 14th when you buy one box of Deltec Masking Tape Original Gold you get another box completely free. 
If you would like to avail of this offer you can email, call us or drop into your local Pat McDonnell Paints Store and a member of our team will be happy to help you with your order.